Longhorsley vicar denies plane passenger grope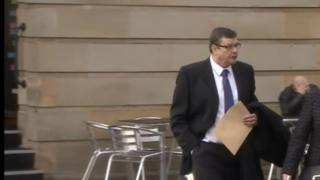 A vicar has denied groping a fellow passenger on a trans-Atlantic flight.
The Reverend Peter McConnell is accused of sexually assaulting a male in his twenties on a British Airways plane from the United States in March.
The 63-year-old, who is based at St Helen's Church in Longhorsley, Northumberland, pleaded not guilty to one count of sexual assault at Newcastle Crown Court.
He will return to the court for a trial in August 2018.