Sunderland man admits encouraging acts of terrorism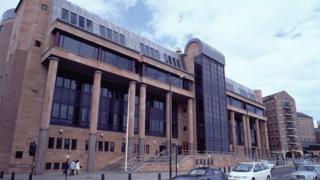 A man has admitted encouraging acts of terrorism by sending abusive tweets about Shia Muslims.
Zahir Khan, 40, from Nora Street, Sunderland, shared messages on social media saying "death to shias", and calling for them to be burnt alive.
The supporter of the Islamic State group appeared at Newcastle Crown Court via videolink.
He admitted encouraging terrorism, dissemination of a terror publication and stirring up religious hatred.
The prosecution did not accept his basis of plea that he was merely reckless and a trial of the facts will be held in May.
Judge Paul Sloan QC warned Khan: "You will understand a custodial sentence is pretty much inevitable."