Newcastle councillor criticised over pay gap remarks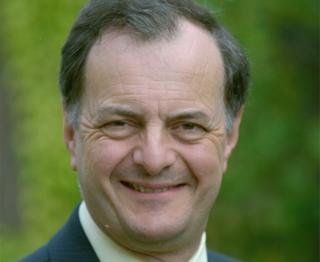 A city councillor has been criticised for claiming women face "no glass ceiling other than their own ambition".
Liberal Democrat Robin Ashby made the comments during a speech on Newcastle City Council's gender pay gap.
His remarks sparked an outcry from opposition councillors and from the female leader of his own party on the council.
Earlier this week Newcastle City Council revealed that on average it pays men 6.7% more than women.
During his speech on Wednesday, Mr Ashby cited Prime Minister Theresa May and a number of key council figures as examples of successful women, adding: "There is no glass ceiling except for individual ambition."
He later said: "We have women in senior positions at Newcastle City Council and at every step right the way upwards to Her Majesty the Queen.
"So why aren't women aspiring to do these kind of jobs? Some are and some aren't. Surely it is a matter of choice in their hands?
"Some women want to get on and reach senior positions, and they can, and they do. Others don't."
'Lack of consideration'
Mr Ashby also said there is "nothing to stop any woman reaching any level that she wants to go to if she has the talent and is prepared to work hard enough".
The council's ruling Labour group called the remarks an "absolute disgrace" and demanded he apologise.
Council leader Nick Forbes said: "It is shocking to hear someone suggest, with no shame, that women are to blame for the gender pay gap."
Labour councillor Kim McGuinness said Mr Ashby's comments showed a "complete lack of consideration for the actual facts or the real experiences of women".
The council's Liberal Democrat group leader Anita Lower said: "The Liberal Democrat group's position is that the council and other employers should strive to ensure equal pay, address pay differentials, and extend opportunities for women in the workforce.
"We believe the challenge has much more to do with lack of opportunities than lack of ambition, and I have asked Councillor Ashby to make this clearer in any future comments on this issue."