Sunderland puppy dumping branded 'disgraceful' by RSPCA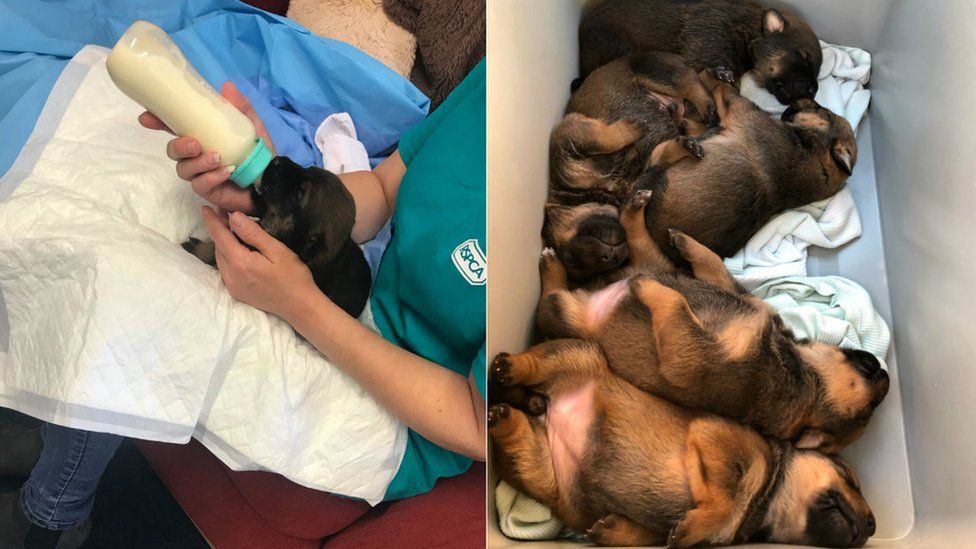 Five week-old puppies found dumped in a field could not have survived for long on their own, the RSPCA has said.
The German Shepherd crosses, which are too young to be separated from their mother, were discovered by a dog walker in Southwick, Sunderland.
They are now being cared for by the animal charity, and will be rehomed when old enough.
A spokesman said: "To abandon them like this is disgraceful... it could easily have been a tragic outcome."
RSPCA inspector Helen Nedley said: "The puppies are tiny, and still have their eyes closed.
"At this age, puppies are entirely reliant on their mother so they wouldn't have lasted long on their own.
"I'd be keen to hear from anyone who may recognise the puppies or have any information on where they've come from or who is responsible."
Related Internet Links
The BBC is not responsible for the content of external sites.