Killingworth Billy locomotive 'one of world's oldest'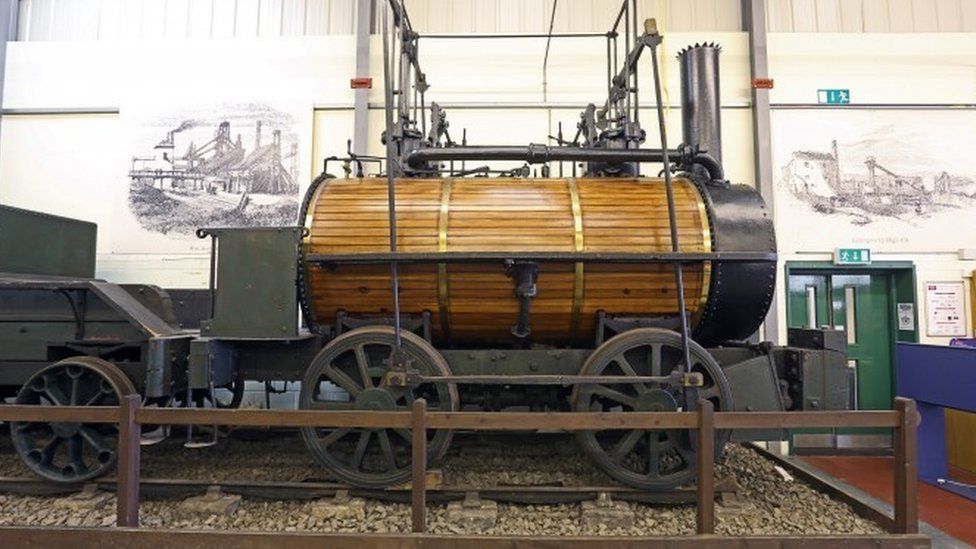 A steam locomotive has been declared one of the oldest in the world after researchers discovered it was built 10 years earlier than originally thought.
The George Stephenson-built Killingworth Billy was believed to have been constructed in 1826.
However, a new investigation of the engine, on show at North Shields Stephenson Railway Museum, suggests it was constructed in 1816.
That would make it the third-oldest surviving locomotive in the world.
It would also be the oldest surviving locomotive built by Mr Stephenson and the oldest surviving with a standard gauge.
The research was carried out by one of the country's leading authorities on the early railways, Dr Michael Bailey.
It revealed an arrangement of components such as cylinders, valves and wheel axles pointed to the 1816 date.
Dr Bailey said: "Billy, as we now see it, has been rebuilt on several occasions.
"The archaeological investigation was to see what the alterations were and the sequence in which they were made.
"Although the locomotive has been rebuilt on several occasions, particular dimensions such as the wheel base indicate very strongly it was built in 1816."
Robin Gibson, railway operations and engineering manager at the museum, said the findings mean the engine could "potentially" be "more important" than the famous Rocket locomotive, which was designed by Stephenson's son, Robert, in 1829.
"It was [George] Stephenson's first standard gauge locomotive that we know of, and is the predecessor of of all the other standard gauge locomotives in the world," he said.
Billy hauled coal wagons to the River Tyne from the Killingworth Colliery where Mr Stephenson worked as an engineer.
It left service in 1879 and was donated to the City of Newcastle in 1881 to commemorate the centenary of the birth of the railway pioneer.
Related Internet Links
The BBC is not responsible for the content of external sites.