Great North Exhibition car park built without permission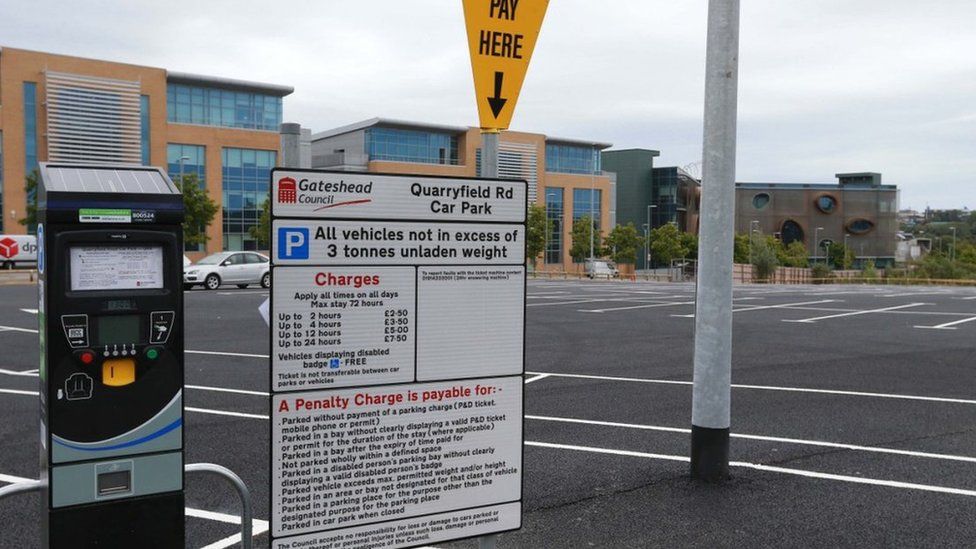 A £700,000 car park for visitors to the Great Exhibition of the North has been built in Gateshead without official approval, it has emerged.
Council bosses have blamed "urgency and officers' oversight" for pressing ahead with the local authority-run 555-space facility in Quarryfield Road.
Intended initially for the 11-week exhibition from Friday, it will go on to cover future Quayside developments.
It will go before the council's planning committee for approval later.
The Great Exhibition of the North will celebrate "great art, culture, design and innovation from the north of England".
A meeting of the council's cabinet was told that the estimated annual income of £290,000 from the car park would cover construction and running costs.
The council report said it was created after an assessment of available land in the area was undertaken in identifying this site as the most suitable for such a facility.
The alternative option - of not building one - "would have created a serious risk of sufficient car parking not being available in the area during the Great Exhibition of the North and the subsequent construction of the major development for Gateshead Quays".
With a life-span of five years, it would help mitigate the future loss of the Mill Road and South Shore Road car parks when further development on the Quayside goes ahead.
Related Internet Links
The BBC is not responsible for the content of external sites.