Miners pension surplus deal with government 'unfair'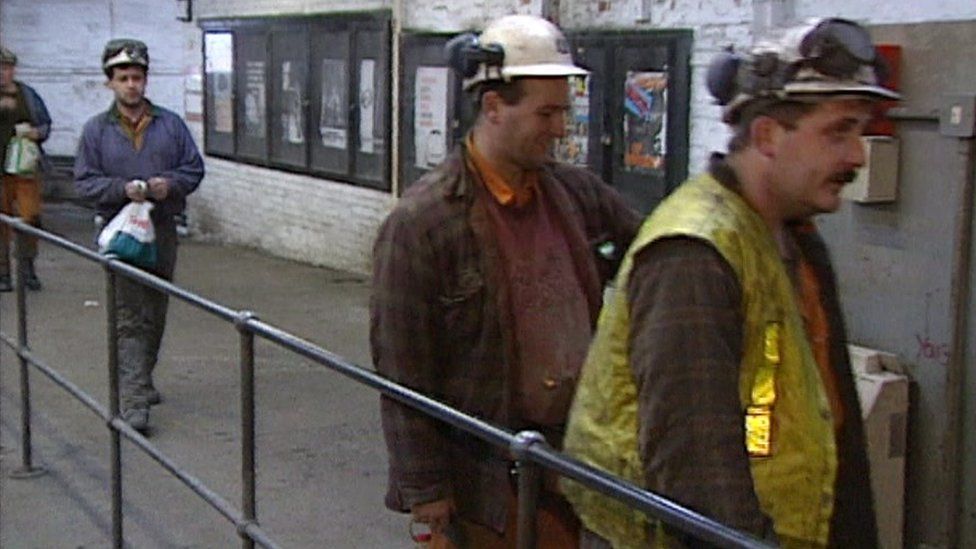 Miners and their widows want to scrap an agreement that gives part of their pension pot to the government.
Any surplus from the industry's scheme is split equally between pensioners and the Treasury and, in return, the government acts as guarantor.
Mining unions say the deal, made when the coal industry was privatised in 1994, is unfair.
The government said its share reflected its contributions to the scheme and the risk it bears in guaranteeing it.
The Treasury has received payments of about £3.4bn since the agreement was struck.
The Durham Miners' Association is campaigning to give members a bigger share of at least 90%.
Association secretary Alan Cummings said it "would make a huge difference to a lot of our older widows and pensioners".
"That split, that 50:50, was unfair and unjust since 1994," he said.
The Department for Business, Energy and Industrial Strategy said the scheme had "benefited recipients very well".
It had an "excellent investment strategy resulting in members receiving pensions 33% higher than if the guarantee was not in place", a spokesperson said.
Pension expert Mark Parkinson, from Tait Walker in Newcastle, said the government's underwriting of the scheme "is giving the miners peace of mind that they will always receive their pension".
"There's not a lot of schemes have that backing from the government," he said.
However, former miner Bob Heron, from Houghton-le-Spring, Wearside, considers the money to have "been stolen".
"We contributed to that and we should be getting the benefits of it," he said.
Related Internet Links
The BBC is not responsible for the content of external sites.