Tall Ships Sunderland: Festival draws huge crowds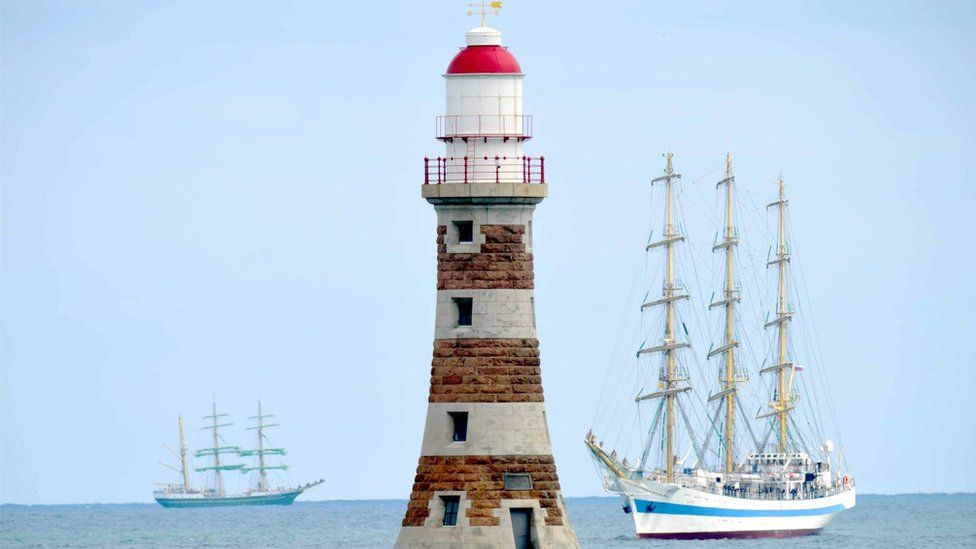 Huge crowds have turned out to watch the Tall Ships festival in Sunderland.
More than 50 ships from 16 different countries are taking part in the maritime event, which will culminate in a Parade of Sail on Saturday.
Organisers said more than one million visitors are expected to attend the festival.
They said they wanted the event to remain "a cherished memory in the minds of visitors for years to come".
Captain Baber Abidi from the Port of Sunderland described it as a "once in a lifetime experience".
He said: "It's a huge event for the city, for us as well, to pilot in some beautiful tall ships.
"It's a good feeling just to be on board, navigate them, handle them as well ... it's brilliant."
Sunderland harbourmaster Kevin Ullah said: "Sunderland used to make a lot of these ships.
"To get that heritage back and get the river full of masts again, it's just fantastic."
After leaving Sunderland, the ships will head to Denmark, Norway and the Netherlands.
Related Internet Links
The BBC is not responsible for the content of external sites.