Barclays appeal against sexual abuse liability dismissed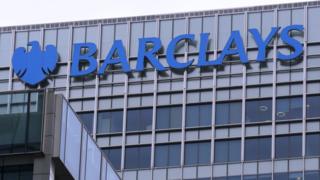 A group who allege they were sexually assaulted by a doctor carrying out medicals for Barclays bank have won another stage in their damages action.
The 126 claimants were examined without chaperones between 1968 and 1984 by Dr Gordon Bates at his Newcastle home.
Barclays appealed a High Court ruling it was "vicariously liable" for any assaults carried out by Dr Bates while he was doing medicals for the bank.
The challenge was dismissed by the Court of Appeal.
A police investigation which began in 2012, three years after Dr Bates's death, concluded there would have been sufficient evidence to pursue a prosecution if he had not died.
The incidents are alleged to have taken place during checks of prospective employees.
Mrs Justice Nicola Davies ruled last year Barclays was "vicariously liable for any assaults any claimant may prove to have been perpetuated" by Dr Bates in the course of medical examinations carried out at the firm's request.
Lord Faulks QC, for Barclays, had said it did not admit or deny the allegations, but Dr Bates would be liable for any assaults he perpetrated.
The bank challenged the High Court's ruling, but the Court of Appeal ruled Mrs Justice Davies's conclusions were correct.