Lost wedding ring found on cricket pitch 52 years later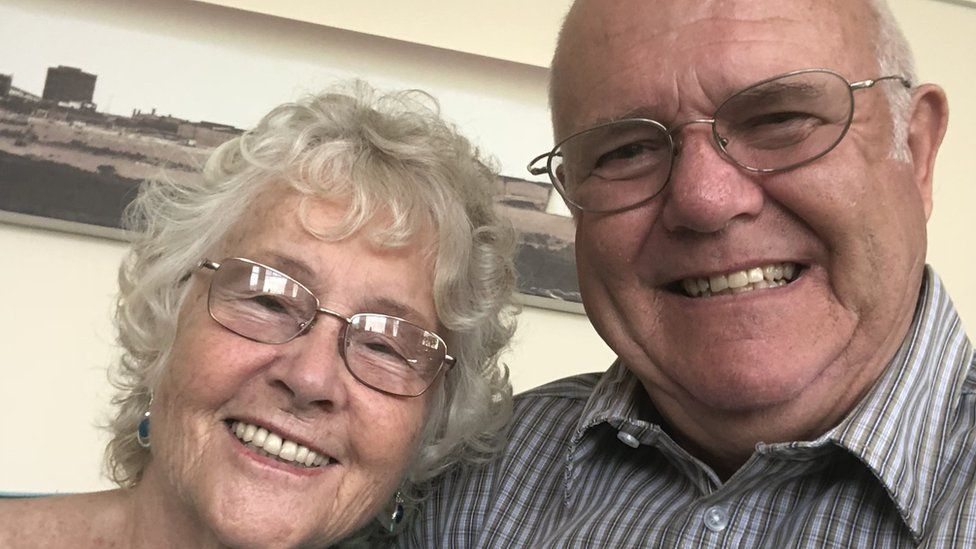 A 73-year-old man has been reunited with his wedding ring half a century after losing it at a cricket match.
Eddie Stokoe had been married to Jean for only six months when the band, engraved with their names, disappeared as he played at Shotley Bridge Cricket Club, County Durham, in March 1966.
It has now been found by a woman whose son was playing on the same field.
She mentioned it to a spectator who turned out to be Mr Stokoe's brother and identified it from the engraving.
Mr Stokoe, from Consett, Durham, said he was "absolutely devastated" to lose the ring, which he had taken off before the game.
"I searched everywhere for it but could not find it, and spent the next few weeks quartering the field like a barn owl, desperately looking for that ring, but with no luck," he said.
His wife offered to buy a replacement but he refused, believing the original to be "absolutely irreplaceable".
It was found when the mother of a cricket player wandered over to the nearby riverbank, slipped and spotted the ring in the mud.
Once it was cleaned, the inscription was visible.
Mr Stokoe said: "Later on she saw a fellow walking around, they stopped and chatted and she told him about the ring.
"He went 'I don't believe it, that's got to be my brother'."
The ring no longer fits Mr Stokoe's ring finger but he said he would always wear it on his little finger.
"I could not believe it was still there after all that time," he said.
"Maybe it had been picked up by a magpie and dropped off somewhere, or perhaps it had got caught up in a lawnmower.
"I wish it could talk because, having been lying there for 52 years, it must have an awful lot of stories to tell."