Durham officer dismissed over excessive force arrest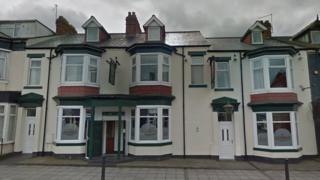 A police officer who punched a man in the head six times while he was immobilised has been sacked.
Daniel Reed was found to have used excessive force on the suspect who had been Tasered and pepper-sprayed outside a pub in Darlington in 2016.
The then Durham Police PC was charged with assault but acquitted at Sunderland Magistrates' Court.
An independent panel ruled his actions amounted to gross misconduct and he was dismissed without notice.
The Independent Office for Police Conduct (IOPC) was called to investigate the incident on 8 November 2016.
Mr Reed was among a group of six called to a pub to arrest a 43-year-old man on suspicion of a public order offence and witness intimidation.
The suspect did not co-operate and an altercation took place before he was incapacitated and then punched in the head six times before he was placed in a police van and taken into custody.
Following treatment for facial injuries, the arrested man made a complaint.
IOPC regional director Miranda Biddle said: "Our investigation found evidence that the force used by police constable Reed was excessive, and the independent panel, who also had the benefit of hearing live evidence this week, agreed that the evidence amounted to gross misconduct.
"The panel decided that the sixth strike to the head was excessive because PC Reed was aware that the man was incapacitated when this blow was delivered."