Cresswell 'shallow grave' murderer jailed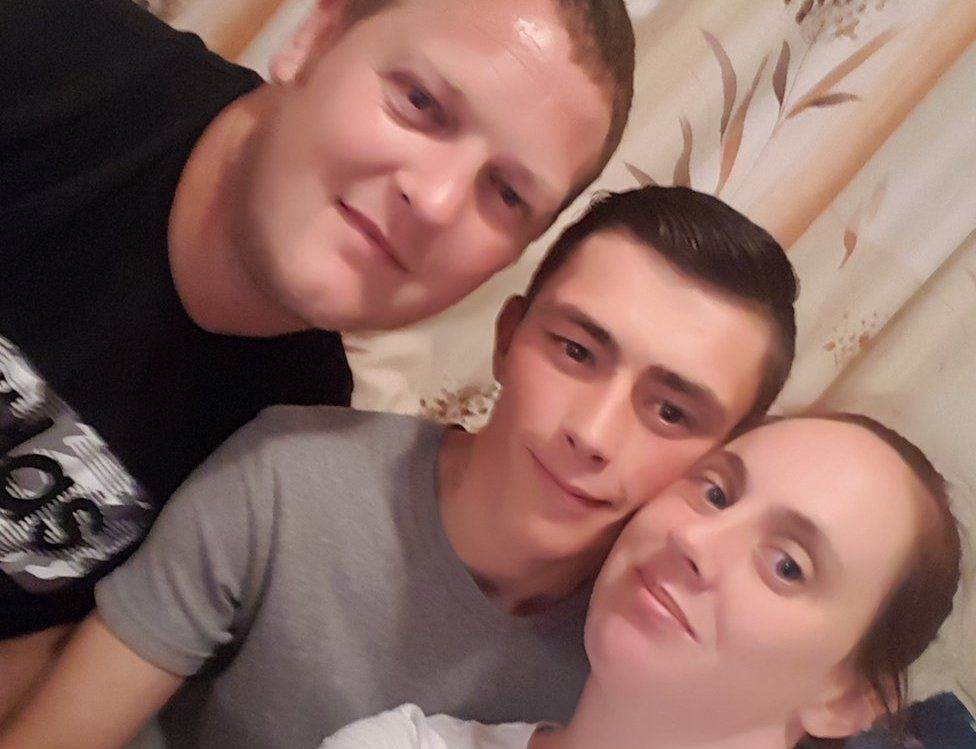 A cannabis dealer who choked a man who worked for him and left him naked and dying in a shallow grave has been jailed for a minimum of 22 years.
Darren Bonner, 24, died a fortnight after he was found semi-conscious in undergrowth near Cresswell, in Northumberland, in July 2017.
Richard Spottiswood, 34, of Jarrow, had denied murder but was convicted last month at Newcastle Crown Court.
His partner Lucy Burn, 29, of South Shields, was jailed for 30 months.
She had previously admitted assisting an offender.
The trial was told Mr Bonner worked for Spottiswood, who owned a garage, and the pair also grew cannabis to sell.
They were spending a weekend at Cresswell Towers Caravan Park, along with Ms Burn, and a row broke out when Spottiswood accused Mr Bonner of spying for a rival drug gang.
He put Mr Bonner in a headlock, and then drove his unconscious victim to a field in the early hours where he dumped him in a pit which he covered with shrubbery and branches.
The next morning a passing walker heard noises "he couldn't quite decipher" and called police.
Mr Bonner was taken to hospital but died as a result of lack of oxygen to the brain two weeks later.
He was identified by his fingerprints, and the investigation established that he was with Spottiswood prior to him being found.
Det Ch Insp Andy Fairlamb, from Northumbria Police, said: "At first he claimed Darren had just wandered off, or someone had come into the caravan while he [Spottiswood] was asleep, assaulted him and taken him away.
"Even during the trial, where he was put in a position where he had no choice but to take some responsibility, he put all the blame on Darren.
"He said Darren was acting aggressively, it was his fault he was put in a choke hold, he blamed Darren for digging a hole - saying he was going to hide some shotguns - and it was even Darren's fault his clothes fell off him.
"So he was cold, he was calculating, he was looking after number one."
Related Internet Links
The BBC is not responsible for the content of external sites.