Working class youngsters still 'struggle for success'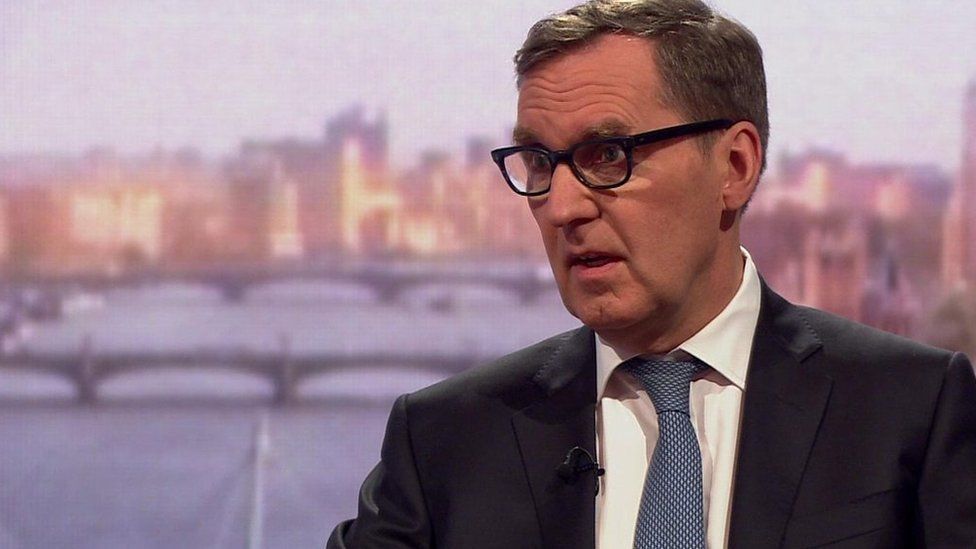 The Social Mobility Commission's former chairman said youngsters from a working-class background will struggle to achieve the same success he did.
Alan Milburn grew up in Newcastle's West End and said he believed class had become "the forgotten cousin in the equal opportunity family".
The government said it is closing the attainment gap and more disadvantaged pupils are going to university.
Mr Milburn, who represented Darlington and was Health Secretary from 1999 to 2003 under Prime Minister Tony Blair, was speaking to BBC Newcastle having visited the streets around his former home.
He said: "It's obviously hugely important that there's big focus, for example, on gender pay and there are huge disadvantages and indeed discrimination on grounds of race, so they're really important equality issues.
"But it's also wrong to lose sight of just how important and entrenched divisions by income and social class remain in 21st Century Britain.
"Sometimes we like to kid ourselves that those divisions have somehow disappeared. Unfortunately, it isn't true.
"All too often we still live in a country where demography determines destiny."
As part of his trip to Newcastle he visited the West End Women and Girls Centre.
Co-ordinator Andrea Huftika Reah said: "We've got kids who are told from a very early age 'you're not going to achieve anything, therefore you're no good'.
"The only careers then open to them are shoplifting and drug dealing. What hope is there?"
However, Mr Milburn also said that during his Newcastle visit he had met a lot of youngsters "fighting against the odds" which gave him hope.
"Change is more likely to come through the bottom up than the top down", he said.
The government has said it is closing the attainment gap, providing more free childcare for disadvantaged families, and increasing choice after the age of 16.
It has also pointed to record numbers of young people in education or training and more disadvantaged pupils going to university.
Related Internet Links
The BBC is not responsible for the content of external sites.