Fenwick cuts 408 jobs to modernise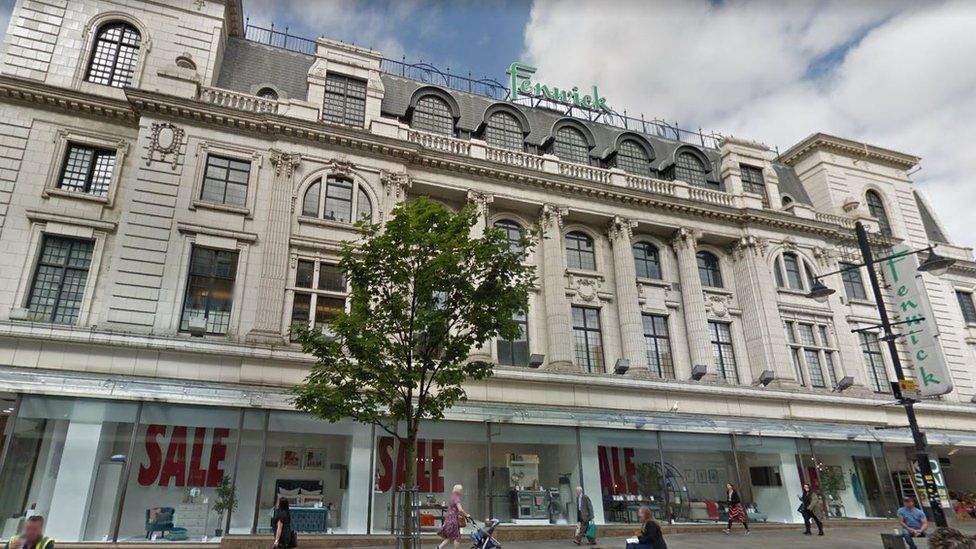 Retailer Fenwick has cut 408 jobs at its department stores across England.
At its flagship store in Newcastle 119 have been made redundant, although it will benefit from new investment, the company said.
The restructuring is in response to a drop in profits, declining sales and a need to modernise.
A spokeswoman for the company said all department stores were facing "challenging market conditions" and increased online competition.
Declining footfall and "increasingly competitive price discounting" had been "exacerbated by a rise in the cost of living", she said.
Fenwick said it would be "creating centres of excellence for finance, HR, IT and legal" at its Newcastle store, creating 120 jobs.
It also plans to offer online sales for the first time next year.
Up to this point each of the company's branches has been run autonomously, with its own back office and management teams.
The firm's restructuring plans involve centralising these roles, leaving 2,879 people employed at the firm.
Fenwick has outlets in Newcastle, London's Bond Street, Bracknell, Brent Cross, Canterbury, Colchester, Kingston, Tunbridge Wells and York.
It closed shops in Leicester and Windsor last year.
Related Internet Links
The BBC is not responsible for the content of external sites.