Matthew Hedges: Academic on UAE spying charge bailed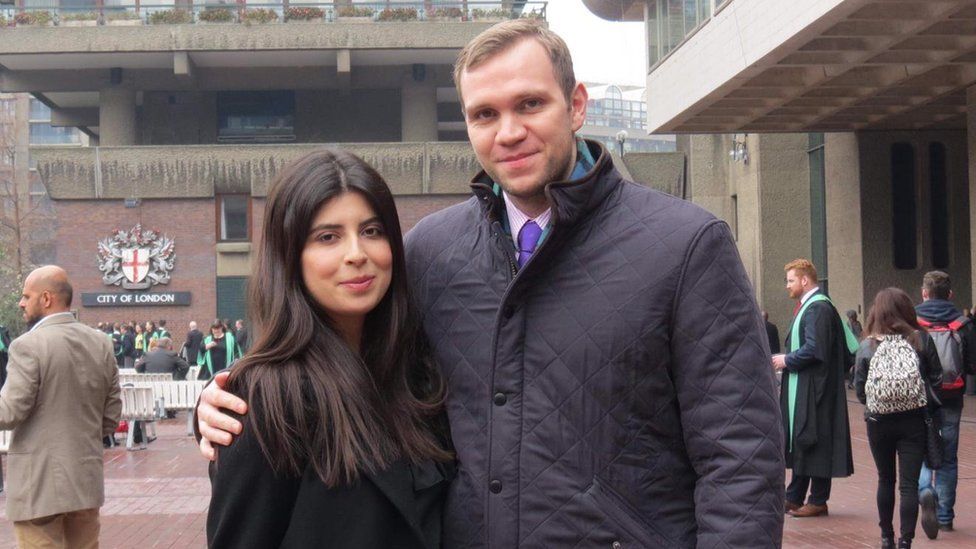 A British academic accused of spying by the United Arab Emirates (UAE) has been released on bail.
Matthew Hedges, a 31-year-old PhD student at Durham University, was arrested on 5 May in Dubai and has reportedly been held in solitary confinement for almost six months.
He denies spying for the UK government.
Mr Hedges has been told to remain in the UAE until his next court appearance on 21 November and has not had his passport returned to him.
He is being made to wear an ankle monitor and was warned that, if instructed, he may have to return to jail.
Mr Hedges' wife Daniela Tejada said he was tired and "shocked by everything" but was in a good mood and "glad to be breathing fresh air".
Speaking to the BBC, she called the move a "great step" but said she was "still hoping for justice".
"However, I cannot allow myself to get too excited by this information as Matt is not fully free yet," she added.
Mr Hedges was detained at Dubai Airport as he was leaving the country following a research trip.
His family said he had been researching the impact of the Arab Spring on the UAE's foreign policy and security strategy when he was arrested.
Mr Hedges and his family said he was entirely innocent of the charges.
His wife, who lives in Exeter, added: "Above everything, I hope that justice will be done and Matt is granted his rightful freedom, something that he's been unjustly denied in the last six months.
"My main concern is his safety and I'd like to request the FCO [Foreign Office] and UAE authorities ensure that he's protected during this time."
A spokeswoman for the Foreign Office said it was "monitoring developments closely and have made the Emirati authorities aware of all our concerns".
"Our staff are in close contact with Matthew's wife, Daniela, offering her all possible support at what we appreciate is a hugely difficult time," she added.
The spokeswoman said it was the "longstanding policy of successive UK governments not to comment on intelligence matters".