Airbnb rentals 'could hamper city centre homes plan'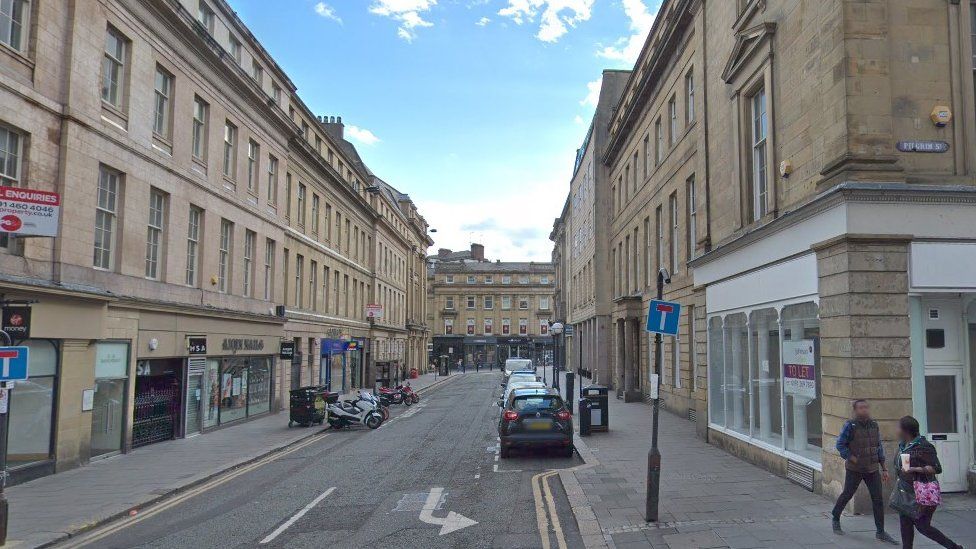 Calls have been made for restrictions on house-sharing site Airbnb amid fears too many homes are being rented out in Newcastle.
A councillor has also warned that converting empty offices into homes could see landlords effectively turn them into hotels.
The city council said it had dealt with several complaints after homes were rented without permission.
Airbnb said it had a "zero-tolerance approach" to anti-social behaviour.
The website operates a 90-day limit on the number of days a property can be used as an Airbnb in London, but there were no such restrictions outside the capital.
A meeting of Newcastle City Council's planning committee heard restrictions would stop homes being constantly rented out to tourists - including hen and stag parties, the Local Democracy Reporting Service said.
Councillor Marion Williams questioned whether the conversion of empty offices in Hood Street, Grainger Town into 40 flats would provide the benefit the council hoped.
"I agree that bringing residential into the city centre is so badly needed," she told the meeting.
"But, in this argument about the benefits of having residential accommodation, from my experience in other cities it is much more likely to become Airbnb."
Kath Lawless, the council's assistant director of planning, said there was "a need nationally to look at this issue" as the council was "constrained" by government legislation.
The council said it had received fewer than 10 complaints over noise from homes improperly used as Airbnb rentals.
An Airbnb spokesman said: "Whilst we have not received details of any complaints from the council, we have a zero-tolerance approach to anti-social behaviour and permanently remove bad actors from our platform.
"The overwhelming majority of hosts and guests on Airbnb are good neighbours and respectful travellers, and collectively boosted the North East economy by £31 million last year alone."
Related Internet Links
The BBC is not responsible for the content of external sites.