Newcastle researchers hail 'kinder treatment' for child brain cancer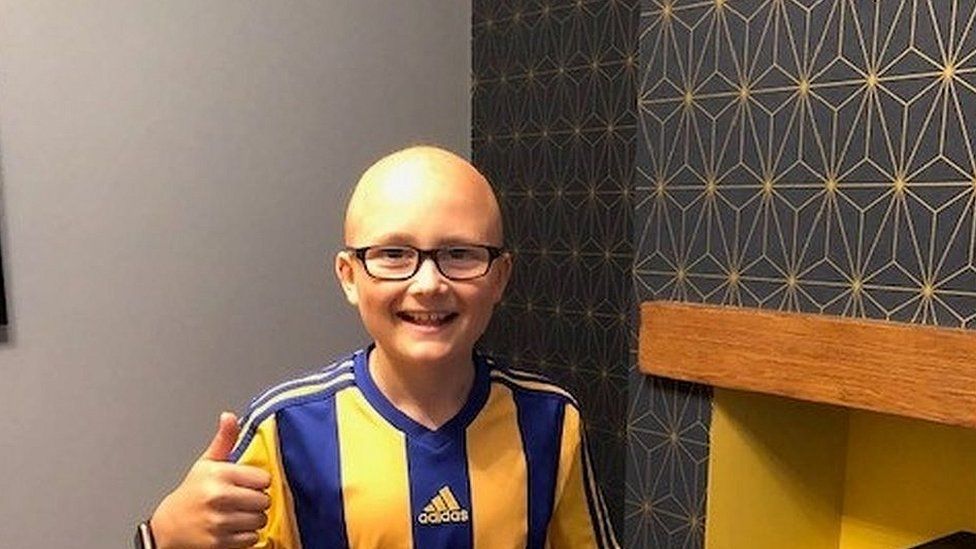 Children with a form of brain cancer could be given targeted treatments with reduced side-effects, researchers say.
Medulloblastoma affects about 70 to 80 children a year in the UK and requires intensive treatment including surgery, chemotherapy and radiotherapy.
Newcastle University scientists say they have found a way of identifying the most at-risk children, paving the way for so-called "kinder" treatments.
It suggests many youngsters with medulloblastoma could avoid unnecessary doses of chemotherapy and radiotherapy with less toxic side-effects.
Experts identified youngsters with the cancer can be split into two clinical groups.
About half are classed as low-risk with close to a 100% survival rate, while the other half are high-risk with a 60% survival rate - a figure they believe could be improved by the targeted treatments.
Prof Steve Clifford, director of the Northern Institute for Cancer Research at the university, and who led the research, said the findings would provide a "new blueprint" for the treatment of the disease.
The Europe-wide study identified chromosome signatures in the cancer which could allow medics to adapt treatment so that each child is targeted individually.
The findings have been welcomed by Jill McKenna, whose 12-year-old son Olly was diagnosed with the cancer less than a year ago.
He has already undergone major surgery and intensive chemotherapy.
Mrs McKenna, 44, from Gateshead, said: "Each child currently diagnosed with the condition is given the same treatment and this level of toxicity makes the youngsters very ill - for parents it's awful watching their child go through that.
"To know that research has identified that therapy should be tailored to each individual child is fantastic as it will mean that children will not be given toxic treatment unnecessarily."
Prof Clifford added: "Our findings provide a new blueprint for the personalisation of treatment in medulloblastoma so that all children are not given the same intensity of therapy.
"This study shows that low-risk patients may receive kinder treatments aimed at reducing toxicity and side effects, while targeting more intensive treatments to the high-risk patients who need it most.
"Medulloblastoma is the most common malignant childhood brain tumour and it is important that we have improved outcomes for patients with this disease."
Related Internet Links
The BBC is not responsible for the content of external sites.