Young people in North East 'not given mental health help'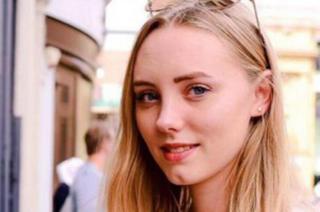 Young people in the North East are not receiving help to tackle their mental health problems, a commission has concluded.
Tyne and Wear Citizens Commission on Mental Health said they were found to be struggling for support.
It warned the issue is often seen as being a "lower priority" than other health services.
The mother of a Durham University student who took her own life earlier this year has backed its findings.
The commission, led by campaign group Tyne and Wear Citizens, received more than 300 testimonies from people across the North East.
It said many reported having "few, if any, places to turn for help" in schools and colleges.
Its report calls for new measures within educational establishments as well as greater co-ordination between NHS health trusts and similar organisations.
Carole Fowkes lost her daughter, Alexandra Wilshaw, in March.
The 21-year-old, of Bourne, Lincolnshire, had been treated for anxiety but neither friends nor family thought she was suicidal.
Although Mrs Fowkes has praised Durham University's response to her daughter's death, she says "there needs to be a lot more support for youngsters".
She said: "You analyse every single thing - every phone call, everything that she said.
"The feelings, you can't describe them. It's horrible.
"If people have friends and they think something is not right then get them to talk to somebody."
Alexandra's college has set up a trust in her memory in an effort to raise awareness of mental health issues.
The new report also calls for the training of "mental health first-aiders", a step the university has already initiated.
Caroline Dower, head of the university's counselling service, said: "I want them to be able to spot the signs of someone in distress and to know what to do in the first instance and where to get specialist help."