Ex-British Airways pilot spared jail for teen sex attempt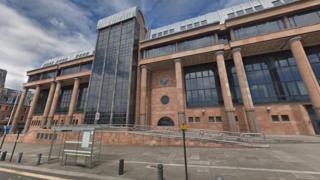 An airline pilot who tried to lure a 14-year-old boy for sex has been spared jail after a judge said the loss of his job was "significant punishment".
Gary Morris, 46, met a boy named Tom on dating app Grindr and tried to get the teenager to come to his parents' home.
Tom was a fake, operated by paedophile hunters Guardians of the North.
Morris, from Brighton, was convicted of attempting to meet a child following sexual grooming and was given a 12-month suspended prison sentence.
The former British Airways pilot was visiting his parents in Sunderland over Christmas 2016 and invited Tom over to their house for sex.
The Guardians of the North tipped off police and, when Morris answered the door thinking Tom had arrived, he was faced by officers who arrested him.
John Dye, defending at Newcastle Crown Court, said: "It was moments of madness two years ago which the defendant has had time to reflect on."
Click here for more North East news
Suspending the jail term for a year, Judge Edward Bindloss said Morris had had a "prestigious job with a substantial income" but that was now lost.
He said: "In my judgment, that, to some extent, is a substantial punishment to you."
The judge said Morris was also of "positive good character", hard-working and a kind and caring friend.
He must carry out rehabilitation requirements and will be on the sex offenders register for 10 years.