Medomsley Detention Centre misconduct officers sentenced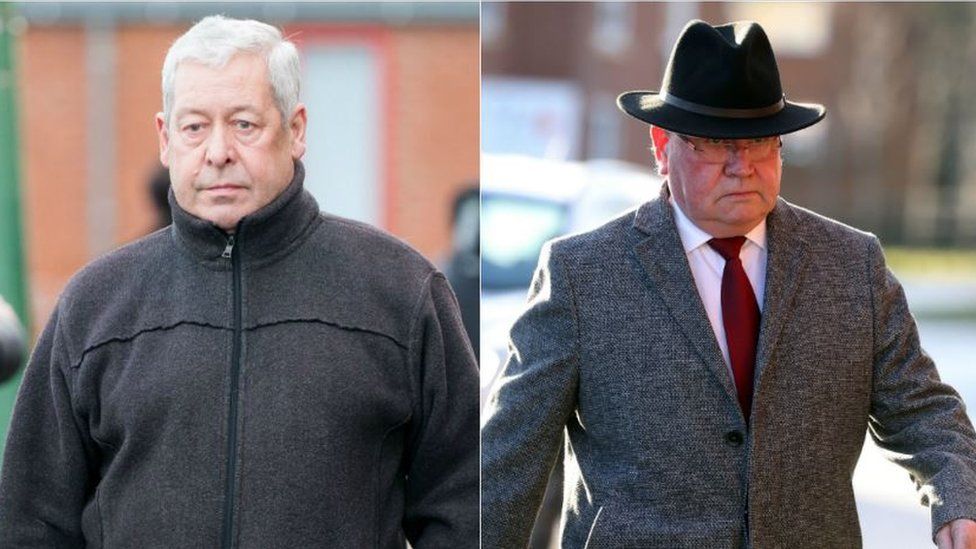 Two former officers at a young offenders detention centre have been jailed for misconduct.
Hundreds of men came forward to police over their treatment at Medomsley in County Durham in the 1970s and 80s.
Brian Johnson Greenwell and Alan Bramley had denied misconduct in public office, but were found guilty by a jury at Teesside Crown Court.
Greenwell, 71, was sentenced to two-and-a-half years and Bramley, 70, was handed an 18-month prison term.
Three other former officers were jailed earlier this month for offences including assaults, wounding and misconduct, although two of them have submitted appeals against their convictions.
More than 1,765 men have reported allegations of either sexual or physical assaults while detained at Medomsley, which closed in 1988.
Durham Police has said its investigation, which is thought to be the largest of its kind in the UK, was ongoing.
The court heard how one witness described Greenwell, who worked at the centre between 1973 and 1988 as a chef and discipline officer, dragging a semi-naked detainee from the toilets because he had not prepared food quickly enough.
Another said that they had been punched by Bramley, who worked at Medomsley from 1973 to 1977, because he was a Sunderland football fan.
The court heard victim impact statements from a number of detainees, some of whom said that, about 40 years on from their terms at the centre, they still suffered nightmares about their time there.
One former detainee said their stay at Medomsley had been "hell on earth", explaining how he has had to take anti-depressants for 30 years and blames it "90%" on his time at the centre.
Judge Howard Crowson told the court that victims of Medomsley had shown great bravery in coming forward.
Related Internet Links
The BBC is not responsible for the content of external sites.