Election results: Labour wins North of Tyne mayor but loses votes elsewhere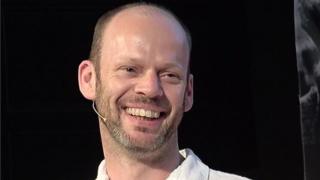 Labour has won the North of Tyne Mayor election and held on to Sunderland Council, though its share of the vote has gone down sharply.
UKIP, the Lib Dems and Greens all gained their first seats on the council and the Conservatives also took seats at Labour's expense.
Council leader Graeme Miller blamed the loss of 12 seats since 2015 on Labour MPs supporting a fresh vote on Brexit.
Labour's Jamie Driscoll won 33.9% of the mayoral votes.
Mr Driscoll, who will head the newly formed North of Tyne Combined Authority, said: "This victory on the North of Tyne is a verdict on positive campaigning on clear socialist policies.
"The Tory party has been rejected, not simply for fumbling the Brexit negotiations."
He added it was a verdict "on a derelict government".
In Sunderland, Mr Miller said he had seen a "massive voter protest" over Brexit.
He added: "Sunderland voted as a city to leave and having had a message from MPs saying we have to have a people's vote and a second referendum, people are saying we are not just accepting that in the Labour party.
"I have lost councillors tonight because of this - the Brexit message has stepped into local politics and that is the outcome.
"Hopefully the party will learn from it and will not make that mistake again."
However, Bridget Phillipson, Labour MP for Houghton and Sunderland South, tweeted: "Losses to different parties across city tells us this isn't a simple Brexit story."
Labour also lost five seats in South Tyneside and two in Newcastle, as it held on to both councils.
It also held on to North Tyneside, where it lost one seat to the Conservatives.
Either search using your postcode or council name or click around the map to show local results.