Covid-19: Father shares antibodies after daughter's death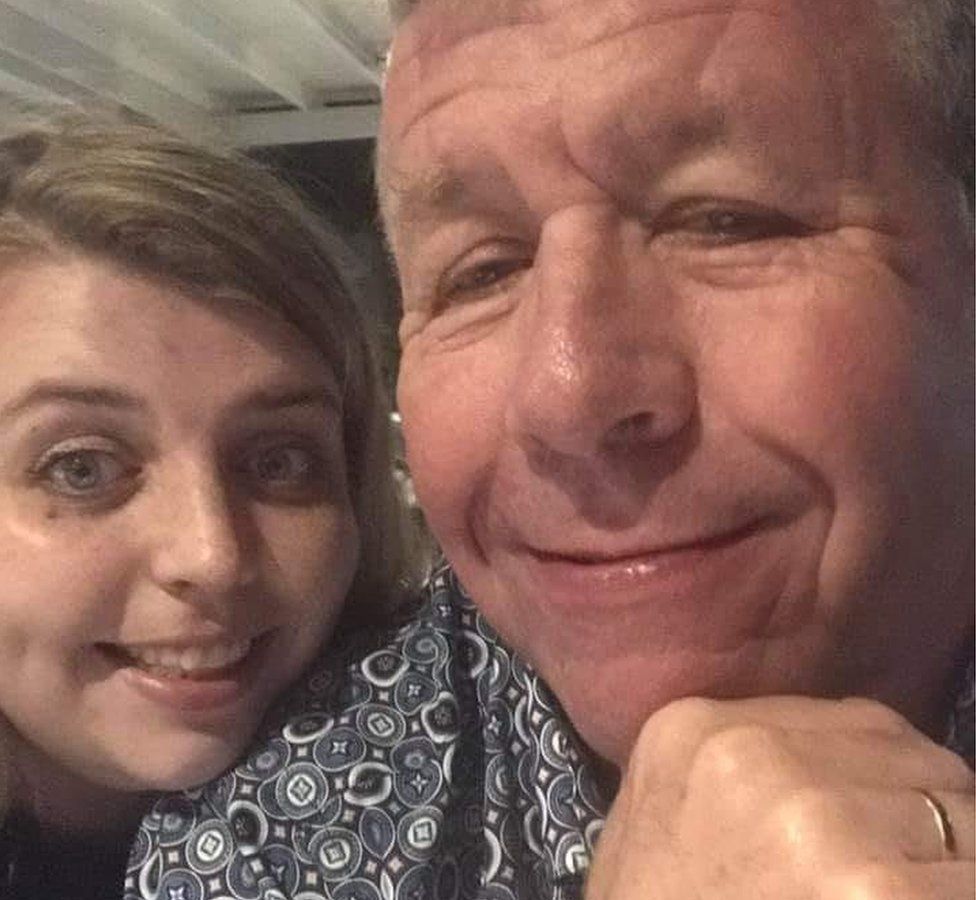 A father who caught coronavirus from his daughter before she died from Covid-19 is donating plasma to help other people with the virus.
Alan Mack, whose daughter Rebecca died in April, is part of a clinical trial of so-called "convalescent" plasma.
The hope is that antibodies built up by people who have had the virus will help others recover.
"I don't want anybody, if at all possible, to go through what we had to go through," Mr Mack said.
"There are so many people, I think, who just think it won't happen to them - and it can."
Rebecca Mack, 29, who worked in the children's cancer unit at Newcastle's Royal Victoria Infirmary and for NHS 111, had been self-isolating at home.
She had called an ambulance but died before it arrived.
Mr Mack and his wife Marion believe they contracted the virus driving their daughter home from a course shortly before lockdown, so she would not have to travel on public transport.
Rebecca, from Morpeth, Northumberland, had no symptoms at the time but both she and Mr Mack later became very ill. Mrs Mack also had the virus but her condition was not as severe.
"It was just horrendous," Mr Mack said.
"Rebecca herself, when she was working for the 111 service, she just thought it was a glorified flu bug.
"A lot of people did think that but it isn't, it's nasty."
Mr Mack has donated blood plasma eight times and has been told he can continue while he has sufficient antibodies.
Only about 20 people have donated this many times, NHS Blood and Transplant said.
Mr and Mrs Mack are fundraising for the Great North Children's Hospital in their daughter's memory.
Related Internet Links
The BBC is not responsible for the content of external sites.