Ellen Raffell: Family hopes teenager's allergy death helps save others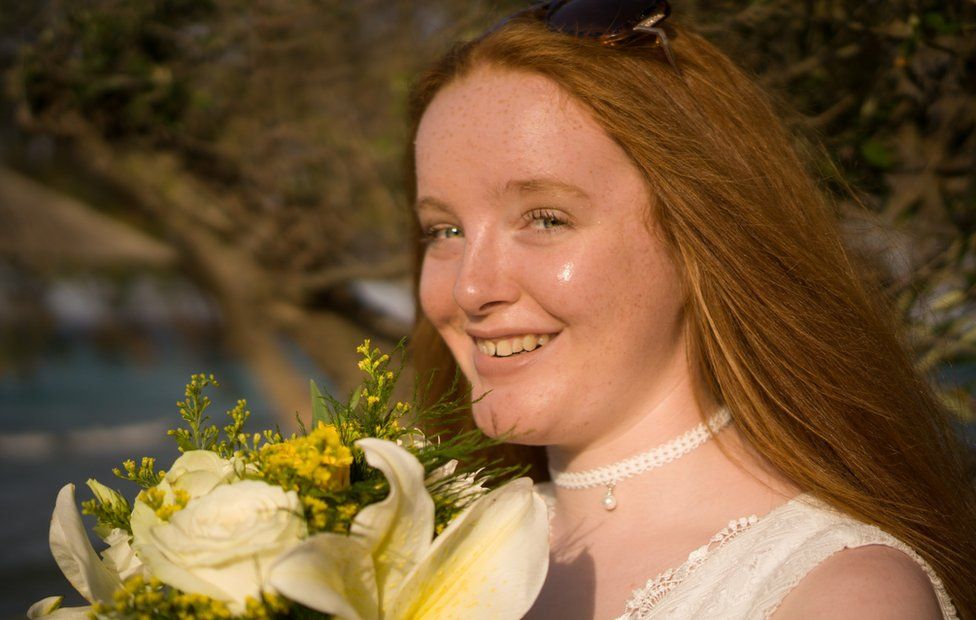 The family of a teenage girl who died after a severe allergic reaction hopes her death will prevent other young people dying from unknown allergies.
Ellen Raffell, from Blyth, who also had asthma, had eaten snacks unaware she was allergic to one of the ingredients.
The 16-year-old suffered a brain injury brought on by anaphylaxis and died in hospital in October 2019.
Her family described her as a "kind" and "generous girl" and have set up a charity in her memory.
Ellen's mum, Delyth, hopes her daughter's death will form part of a national programme allowing information about allergies to be combined with asthma plans for children.
"I hope that will help save lives in the future," she said.
Her mum said her daughter's asthma had been "very well controlled" and she had only just had a check-up.
"She certainly didn't have a history of allergies, this was something that was completely out of the blue.
"We knew she was allergic to nuts but she was also allergic to fish and crustaceans and it was that, we think, that was actually the ultimate cause of her death."
Ellen, who has a twin sister called Abbey, collapsed at home after eating some crisps bought from an Asian supermarket and spent four days in Newcastle's Royal Victoria Infirmary but passed away on 31 October, 2019.
Her family made the decision to donate her organs.
A charity, called Ellen's Gift of Hope, has been set up in her memory to help disabled children in Northumberland, Newcastle and North Tyneside. Hope is the middle name of her twin sister.
"Not only did Ellen donate her organs but she has been almost the inspiration to get something else done for other children who may suffer unfortunately the same tragedy," her mum said.
"She touched so many lives and you don't realise just how loved she was. She wanted to help the world and she was so happy. The day that she died she was her usual happy self."
The teenager's dream was to become a space scientist and work for Nasa.
She met Canadian astronaut Chris Hadfield in 2015, who sent her family a tribute, saying: "I can only be thankful to have met Ellen, shaken her hand, and shared in the inspiration that the exploration of ideas and the universe can bring."
Ellen was planning to study a space engineering course at the National Space Academy in Leicestershire. To honour her passion for astronomy, her ashes were sent into space.
"I can hear her now, saying 'I'm so excited' and I thought that was a nice way to commemorate her first anniversary and her birthday, which were very close together," her mum said.
"I hope that Ellen's charity will give all those vulnerable children in the North East a better life, that's what the ultimate aim is."