Illegal 'Covid Rave': Police seize drugs and music equipment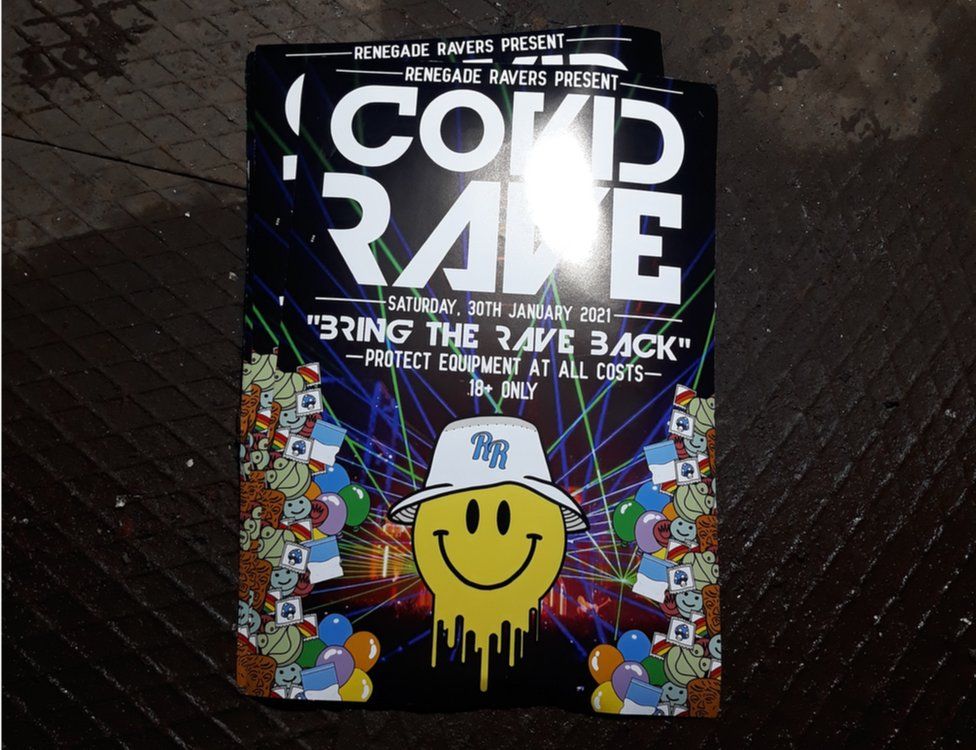 Class A drugs and canisters of nitrous oxide were seized at an illegal rave, police have revealed.
Five men were arrested at a derelict building in Northumberland, near Consett and the border with County Durham, on Saturday evening.
Hundreds of tickets had been sold for the event, advertised as the "Covid Rave" on flyers.
Northumbria police and crime commissioner Kim McGuinness said this sort of event was "really dangerous".
"I actually believe at this stage the message is loud and clear," she said.
"There are a small number of reasons why you can go out at the moment and I think it's very, very clear attending a rave isn't one of them."
Four of the men were arrested on suspicion of drug and public order offences. The fifth was arrested for failing to leave the rave when told to by officers.
All have been reported for breaching coronavirus legislation and a number of fines had been issued, police said.
Searches have been carried out at four properties and musical equipment seized, Northumbria Police said.
Assistant Chief Constable Neil Hutchison said the rave "would be illegal even if we were not in the midst of the pandemic".
"But to host a rave while the entire region works hard to combat the spread of coronavirus is wholly irresponsible and incredibly dangerous," he said.
The five men arrested - aged 30, 27, 26 23 and 23 - have been released under investigation pending further inquiries.
Related Internet Links
The BBC is not responsible for the content of external sites.