Advance Northumberland: Doubts over future of council-owned firm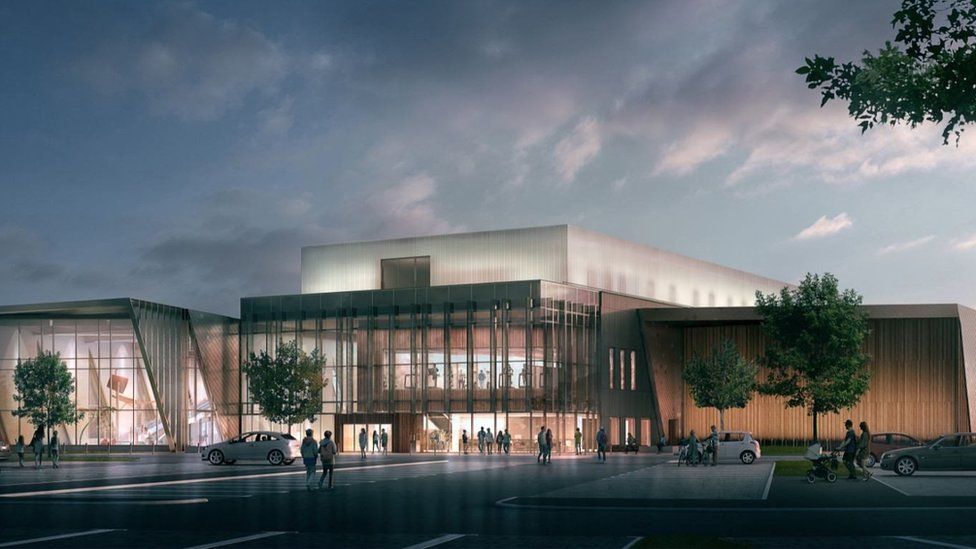 A "perfect storm" of dropping asset values and loss of income caused by coronavirus "casts doubt" on a council company's future, a leaked report says.
Advance Northumberland owes its parent shareholder Northumberland County Council £281m and is asking for more millions on an "ad-hoc" basis.
The council's internal report highlights "significant concerns" and says the firm may need a bail out.
Advance Northumberland said with more assets than debt, it can "pay its way".
The firm was created in 2018 after "significant irregularities" were found in its predecessor, the Arch Group, which managed the council's property and regeneration portfolio.
The report by council chief executive Daljit Lally said Advance Northumberland inherited many of the staff and systems shown to be "not fit for purpose" from Arch, and the new firm "appears to have had difficulty in implementing necessary improvements with sufficient pace to address the risks which had existed at the time of its creation".
by Fergus Hewison, BBC Newcastle political correspondent
Advance Northumberland was meant to be a fresh start: it was set up after what some saw as failures by the council's previous arms-length development company Arch that generated considerable controversy.
But Advance also took on the debts Arch already had and now owes more than £280m to the council, its owner. The question being asked by some is can Advance re-pay this debt, and if not what does that mean for the council?
Advance also inherited some of Arch's investments, including two shopping centres in Cramlington which have lost value since being bought in 2016, another drain on its finances.
But Advance - like Arch before it - has become the centre of a political battle too. Some within the council want to try assert more control over the company; others argue it's a well-run organisation with sound finances that is doing what it was set up to do - bring jobs and investment to Northumberland.
The report, which included the views of an independent consultant, found:
The firm had losses of more than £4m up to March 2019 but draft accounts suggest losses of almost £30m in the year to March 2020
Properties it owns have dropped in value
A risk of "conflicts of interest" with councillors being board members
A "danger of a culture of quick fixes" rather than a "comprehensive and objective" business plan
A number of "ad-hoc" requests for millions of pounds which pose "significant risk to the council"
The council has loaned the firm £281m on an interest-only basis but there is no "long-term" repayment plan
Short and medium term financial difficulty "casts doubt" on the "long-term viability" of Advance Northumberland
Financial support from the council may be needed to prevent "unmanaged collapse"
Mrs Lally said the council would change the make up of the board and work with Advance Northumberland to develop a "fit for purpose" business plan.
Richard Wearmouth, chairman of Advance Northumberland, said the firm inherited "nearly £300m of debt" after its predecessor went on a "four year shopping spree" of properties and sites.
He said the debt has remained "pretty much static" since then, adding: "Advance Northumberland has more assets than it does debt and is able to pay its way."
He said getting additional funds "could easily be achieved" through loans or overdrafts "while the worst impacts of the Covid pandemic dissipate".
A council spokeswoman said the authority was "actively seeking to strengthen our role as a shareholder" and remains "committed to working with Advance to resolve any issues and agree a positive way forward".
Related Internet Links
The BBC is not responsible for the content of external sites.