South Tyneside councillor censured for 'nasty excuse for a woman' comment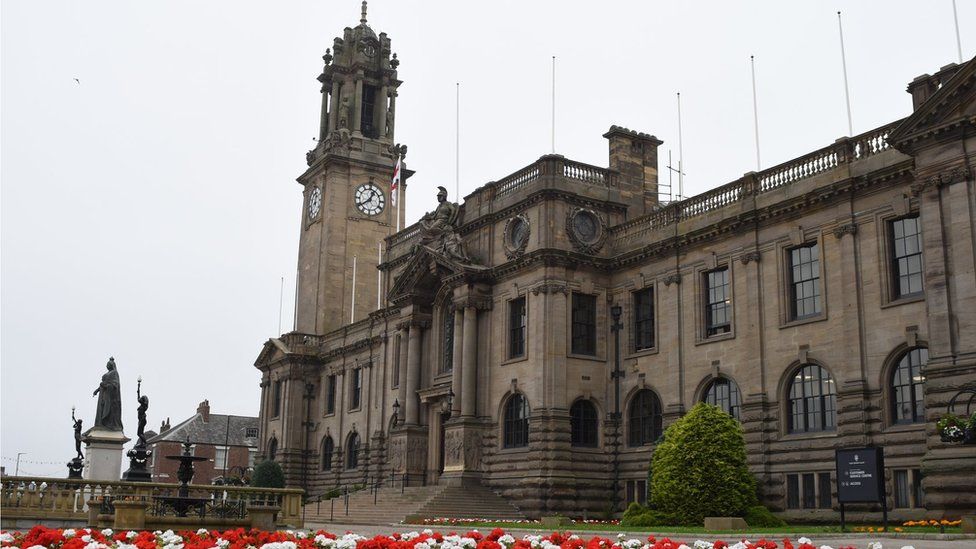 A councillor who called a colleague a "nasty vindictive little excuse for a woman" on social media has been barred from committee meetings temporarily.
South Tyneside's John Robertson claimed he was not acting in his "official capacity" when he posted comments about Geraldine Kilgour and so was not breaking local authority rules.
The council's standards committee disagreed and issued a formal censure.
Speaking after, Mr Robertson said the hearing had been a "kangaroo court".
Grahame Wright, the standards committee's independent chairman, said the panel had rejected accusations of "bias and predetermination" in the process.
He said "on the balance of probabilities", the committee upheld that "in making the post complained of, it breached the conduct code" as the independent councillor had failed to treat his Labour colleague "with respect".
He added that Mr Robertson had "bullied Ms Kilgour" and in publishing the posts, had "brought the council into disrepute and his office as an elected member of the council into disrepute".
The independent councillor was also temporarily barred from attending the Jarrow and Boldon Community Area Forum for three months.
Related Internet Links
The BBC is not responsible for the content of external sites.