Durham Miners' Gala cancelled for second year over coronavirus fears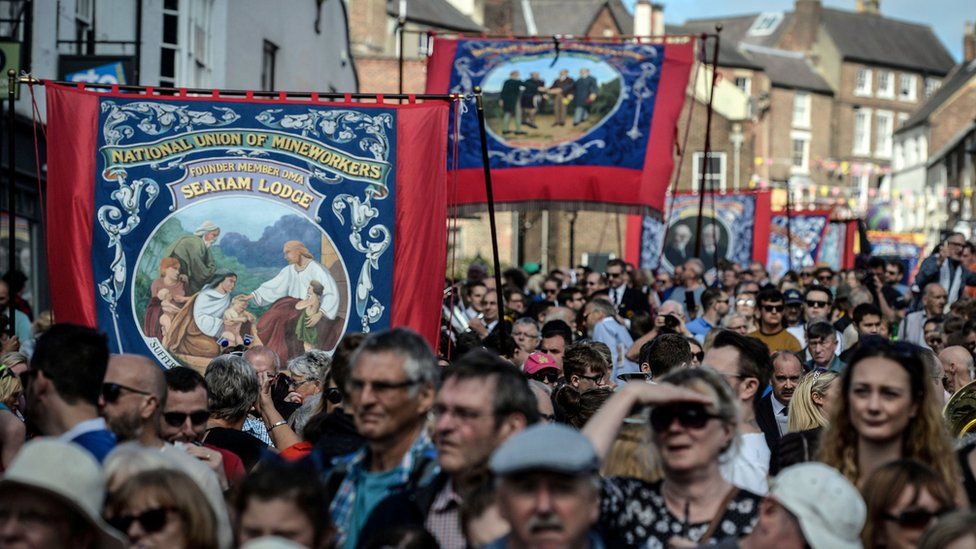 The Durham Miners' Gala has been cancelled for the second year running because of coronavirus.
Only world wars and strikes have previously stopped the gathering - one of the largest trade union-organised events in Europe - from taking place.
Easington's Labour MP Graeme Morris said the Durham Miners' Association felt there "wasn't enough time" assuming the roadmap stays as it is.
"Reluctantly, they had to take this decision rather than commit time and resources. It's disappointing but I think it's wise.
"A gala of 100,000 people would be terrible if it put people at risk," he added.
The first gala was hosted in 1871, with cancellations only taking place during the first and second world wars, the 1926 general strike and the miners' strike of 1984.
The Big Meeting, as it is known, is a commemoration of Durham's mining industry, and features marching bands and speeches from prominent Labour Party and trade union figures.
Related Internet Links
The BBC is not responsible for the content of external sites.