Modern slavery fears over beggars in Hexham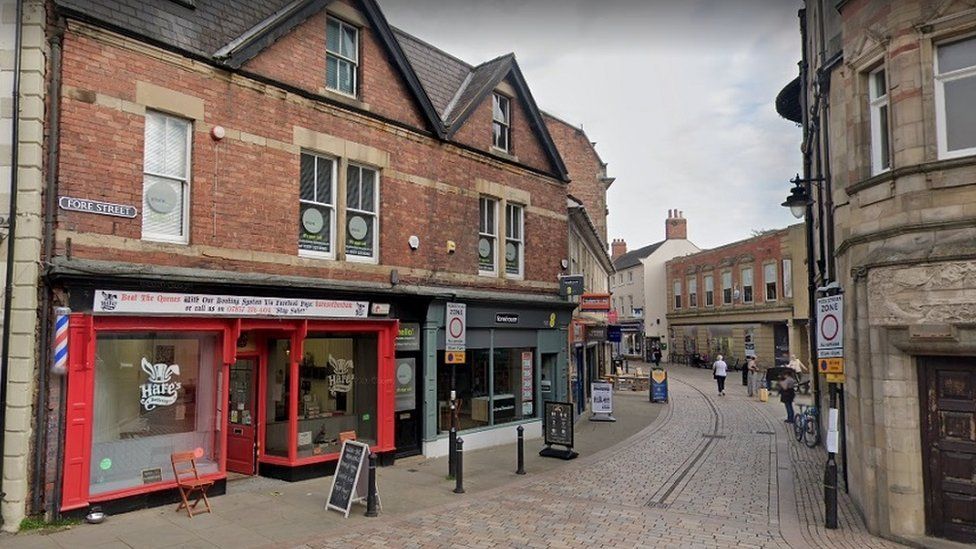 Concerns have been raised over beggars in a Northumberland market town potentially being victims of modern slavery.
It follows reports of different people seen in Hexham's Fore Street holding the same signs asking for money.
Insp Garry Neill of Northumbria Police said it was "very much an area of concern" and officers were "trying to explore" if there was a link.
Tynedale Local Area Council was told beggars could be moved on by officers.
Hexham Central with Acomb Conservative councillor Trevor Cessford raised the issue at the meeting, saying: "If you look at the boards they hold up they are all the same boards saying exactly the same thing.
"It makes you think no matter who turns up, they just pass the boards on to them."
Mr Cessford said he had seen people begging and residents had told him they had seen them being "dropped off" by a car and picked up later in the day, although he had not seen that himself.
Insp Neill said his initial concerns mirrored those of the councillor's over whether or not those spotted were victims and "being coerced" into begging.
"They told us they are father and daughter, whether that's the case or not I don't know," he said.
"There is some suggestion that they might be professional beggars, if that's the right term, and they just go from town to town to town, and whether they are being coerced, that's something we are trying to explore."
Another woman has also been seen and police were "trying to explore" the exact nature of the relationship between the individuals and the modern-day slave trade, the Local Democracy Reporting Service said.
Signs include evidence of controlling movement, confinement to the workplace or to a limited area, lack of access to medical care and having a passport or documents held by someone else.
Related Internet Links
The BBC is not responsible for the content of external sites.