Sheldon Farnell: Sunderland boy's death day after hospital release 'natural'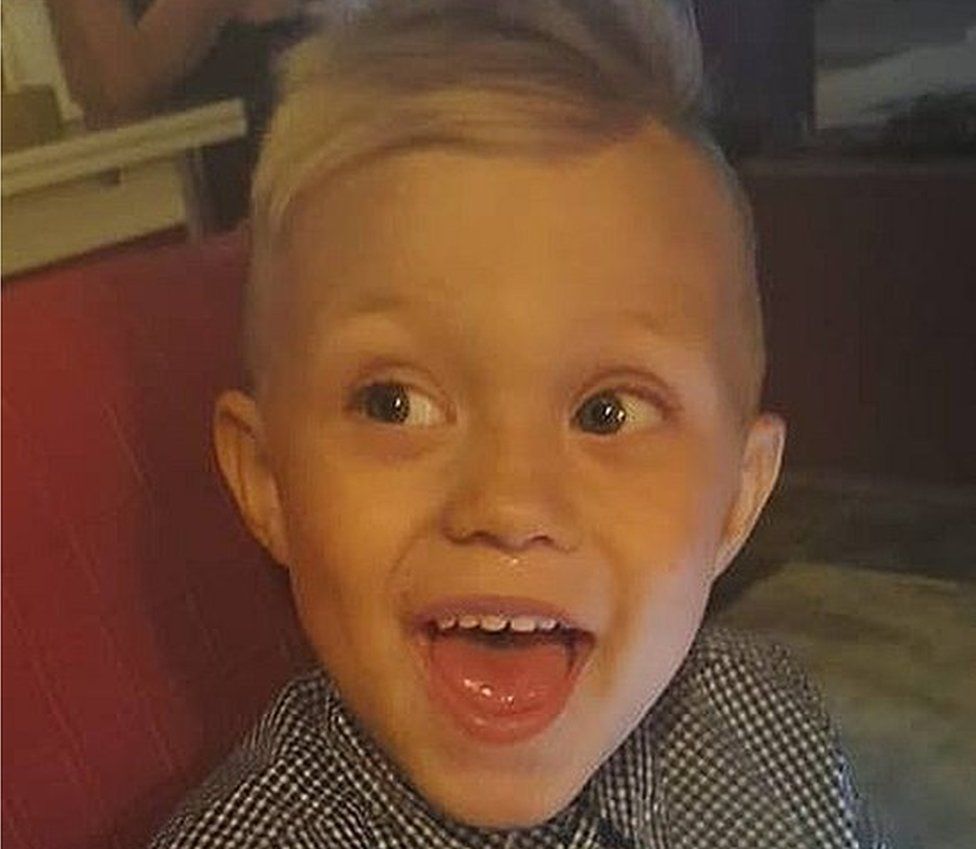 Medical neglect was not to blame for the death of a boy who died from sepsis a day after being released from hospital, an inquest jury has found.
He was discharged two days later, but died on 26 November after his family took him back to hospital.
His mother Katrina Farnell said she was "gutted" by the inquest, which found he died from natural causes.
The inquest at the coroner's court in Durham heard how Sheldon, from Sunderland, was sent home without being given antibiotics and incorrect telephone numbers meant his family could not be contacted after a test result caused concern.
Speaking after the hearing, Ms Farnell said: "I'm broken, the whole family is broken. I'm just devastated. I didn't think we would get this outcome. I'm just gutted."
Sheldon's grandmother Nicola Jamieson said: "This little boy should be here with us, he's meant to be here with us.
"But he's not, he's been taken away from us."
Coroner Derek Winter said he would send his findings to the Secretary of State for Health in the hope that future deaths could be avoided.
He called on the hospital to learn lessons from the case, particularly around the prescription of antibiotics and checks of contact information at point of admission and discharge.
Dr Paul McAndrew, deputy medical director at South Tyneside and Sunderland NHS Foundation Trust, said there are "no words to adequately express the regret we have in the tragic loss of young Sheldon".
He said the trust apologised "unreservedly for the shortcomings in the care Sheldon received", adding: "Everyone involved in Sheldon's care has been deeply affected by his death."
Dr McAndrew said: "The complexity of recognising sepsis in children is a major challenge. There has been, and will continue to be, much learning from this tragedy.
"There is nothing I can say to Sheldon's family that will ever ease their pain, but I do want to reassure them, once again, of the steps we have taken to correct the things which went so tragically wrong for Sheldon."
Related Internet Links
The BBC is not responsible for the content of external sites.