Hetton Colliery Railway supporters oppose 'last building' demolition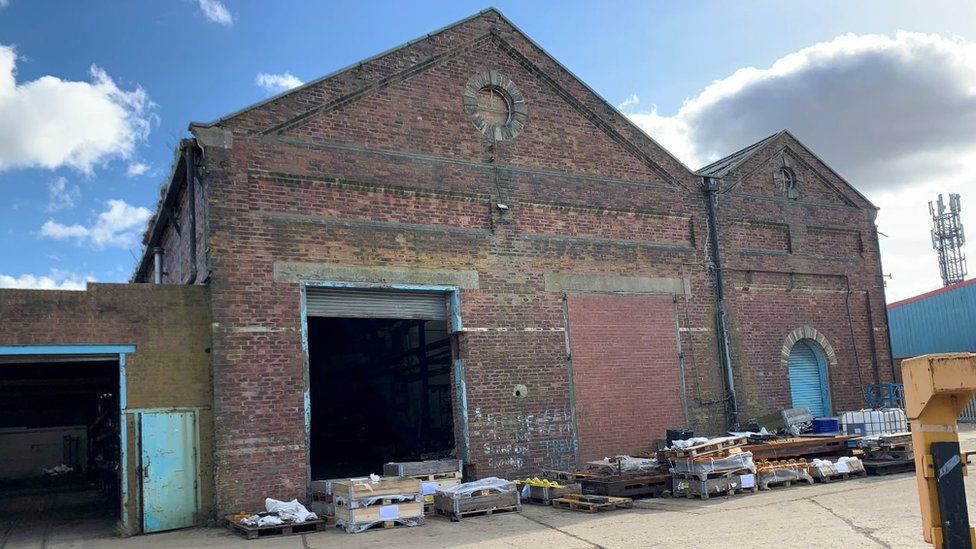 Fans of the historic Hetton Colliery Railway are opposing plans to demolish one of its last remaining buildings.
Railway firm Trackwork said the 1910s-built engine shed at its works on Hetton Lyons Industrial Estate is in "disrepair" and "requires demolishing".
Hetton Town Council and the Hetton Colliery Railway 200 group say it is an important part of history.
Historic England is looking at getting it listed. Sunderland City Council is considering the demolition notice.
In its application for the notice, Trackwork, which builds railways, said there were no plans to build anything on the site of the building but "this may change in the future".
Hetton Town Council has called for an "immediate halt" to the process "pending an explanation being provided for the demolition" and "expert opinion sought" from the city council's heritage officer.
A spokesman said the shed "represents an important aspect of the town's railway heritage and is a rare example of such a building".
Stuart Porthouse of the Hetton Colliery Railway 200 support group said it was the last remaining building from the railway.
The eight-mile steam-powered railway opened in 1822 to carry coal, and Mr Porthouse said it was the "first complete railway in the world", with big celebrations planned for its bicentenary next year.
The engine works at Hetton Lyons were heavily remodelled in the 1910s when the waggon shed was built, with the line remaining in use until 1959.
Mr Porthouse said the building should be protected from demolition and possibly donated to Beamish Museum, adding: "It's important we look after our heritage."
A Historic England spokeswoman said: "We are currently considering an application for listing regarding the old waggon shed.
"We will advise the Secretary of State for Digital, Culture, Media and Sport, who will make the decision on whether the site is listed."
Sunderland City Council said it would "look to a response".
Trackwork has been contacted for further comment.
Related Internet Links
The BBC is not responsible for the content of external sites.