Murder accused Paul Robson tells court he tried to save Caroline Kayll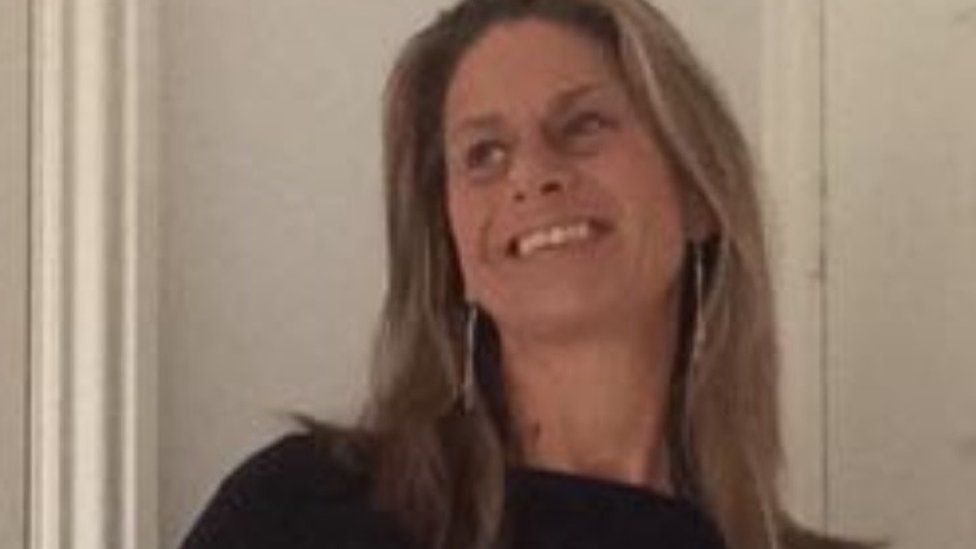 A man accused of murdering his ex-partner wept as he told a jury he tried to give her first aid as the teacher lay fatally injured on the floor.
Paul Robson denies blackmailing and murdering Caroline Kayll, 47, and attempting to murder a 15-year-old she was in an unlawful relationship with.
He told Newcastle Crown Court he was "heartbroken" when he found Facebook messages between the pair.
Robson claims it was the youth who had attacked the former prison officer.
He told the jury about a fight he and the teenager had at Mrs Kayll's home in Linton, Northumberland, during which he hit the boy "a lot".
The prosecution alleges Robson, 50, who met Mrs Kayll when she was a married prison worker and he was serving time at HMP Northumberland, threatened to "ruin" her and blackmailed her out of £29,000 when he found out she was seeing the teenager.
He then drove from Glasgow in November to confront her, the prosecution has said, before attacking her and the boy.
Robson told jurors he had gone to the house to pick up tools and money he was owed when he was hit from behind, felt something around his neck and passed out.
He said when he regained consciousness he fought with the youth, both upstairs in a bedroom and downstairs, saying he came to realise it was the teenager his ex-partner was seeing.
Robson, of Stanley Street, Wallsend, told the court he went to check on Mrs Kayll who was motionless on the floor.
"I couldn't tell what was wrong with her. There was blood in her mouth, I was trying to feel for injuries," he said.
Robson said he grabbed a hose from outside to wash her down, then tried first aid.
"I wanted to give her mouth-to-mouth and her mouth's full of blood.
"I'm thinking she's been stabbed and there's internal injuries."
Robson said he fought again with the youth, who had grabbed a meat cleaver, and said: "I hit him a lot."
"I kept going until he shut up and then he sat down and then I thought I had to get help," he added.
Robson went next door where a nurse lived and asked her to come, the court heard.
Defending, James Mulholland QC asked why Robson then drove away from the scene.
He said: "She [the nurse] wants us to leave. I was like a robot, I just left.
"I didn't want to, I wanted to stay to make sure she was all right but I didn't."
Related Internet Links
The BBC is not responsible for the content of external sites.