Fifty Bedlington homes evacuated amid cylinder explosion fear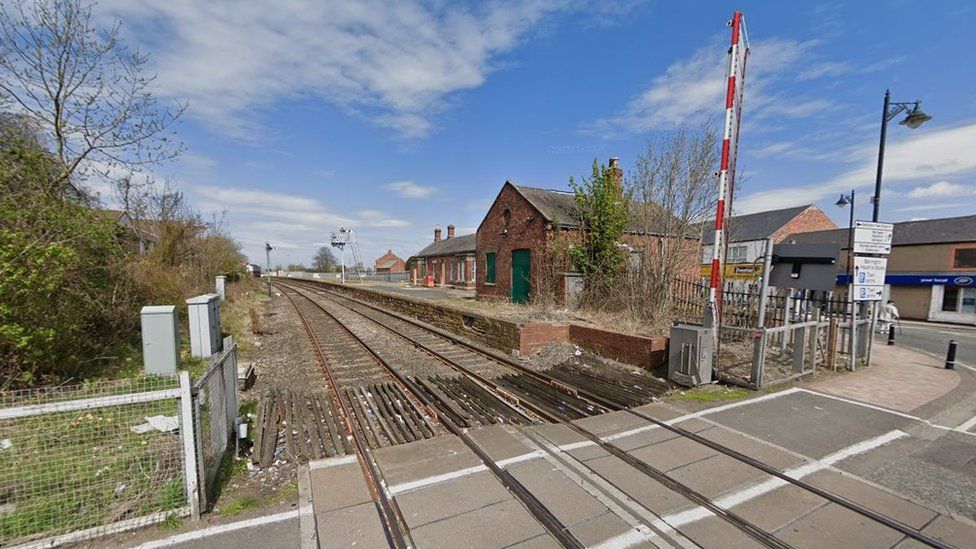 About 50 homes were evacuated overnight amid fears a fire could cause gas cylinders to explode.
The blaze broke out close to the railway station in Bedlington late on Saturday, Northumberland Fire and Rescue Service said.
Sheds containing acetylene and other cylinders were involved "posing an explosive risk", a spokeswoman said.
Residents were taken to a gym for shelter being being allowed home on Sunday morning.
The spokeswoman said: "Crews were able to cool cylinders and make the area safe
"Residents are praised and thanked for their patience and understanding in supporting the emergency services in dealing with this incident."
The fire service also thanked Contract Gym and Aunty Jo's on Station Road for making evacuees welcome.
The spokeswoman said: "The combined efforts of all those responding to the incident ensured there were no injuries to anyone."
Northumbria Police and the fire service are investigating the cause of the blaze.
Related Internet Links
The BBC is not responsible for the content of external sites.