Covid: Newcastle criticised over small business support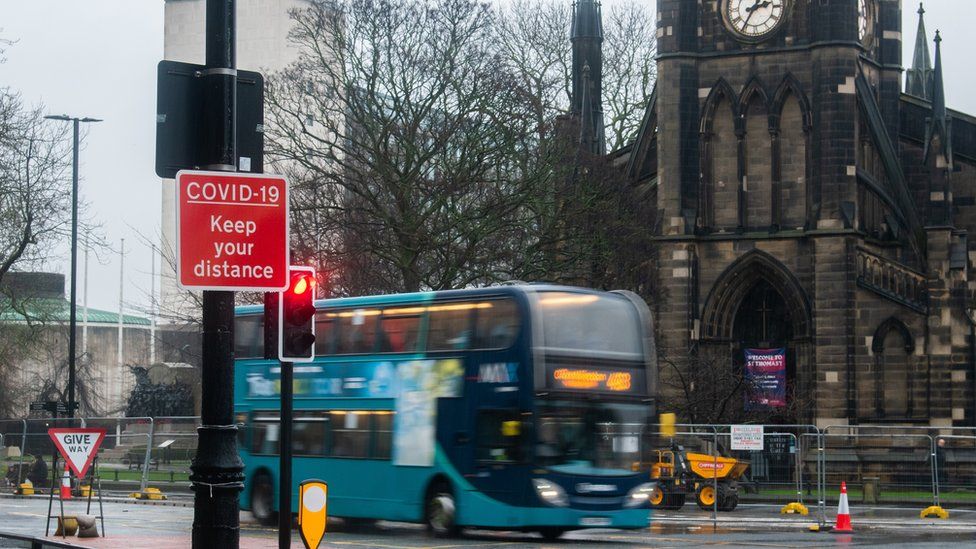 Newcastle council chiefs have been accused of "burying their heads in the sand" after Covid relief funds were not offered to some small businesses.
It follows a U-turn by nearby councils which agreed to help smaller firms that do not have fixed property costs.
Newcastle said it had committed the £8.7m it received and claimed it had been given a "disproportionate" amount from the government.
Leader Nick Forbes said the council would be asking for more money.
Local authorities were allocated funding from the Additional Restrictions Grant (ARG) programme to help businesses which have had to close due to lockdown.
It suggested funds could go to businesses which did not have to pay business rates but allowed local councils "freedom to determine" the eligibility criteria.
The seven councils which operate in the north of the region - County Durham, Gateshead, Newcastle, Northumberland, Sunderland and North and South Tyneside - had said they could not afford to help some businesses operating without fixed property costs.
However, after a campaign by more than 100 business owners, including driving instructors, cleaners and dog groomers, all but Newcastle agreed to include them.
Campaign group LA7 Excluded (which refers to the seven local authorities) wrote to the Labour-controlled council's leaders to plead for some form of financial relief, the Local Democracy Reporting Service said.
It mentioned it was aware of two debt-related suicides involving self-employed people in the LA7 area.
"Not to even acknowledge our correspondence is akin to burying your heads in the sand in the hope that in time we'll go away. Well we can assure you we're not going away.
"We are not here to trip you up or con the council," it added.
"This support will enhance the economy, secure the future of Newcastle and its small business."
Mr Forbes said he was lobbying the government for more money in the next funding round.
"I have a great deal of sympathy with the businesses who continue to fall through the cracks of the current support arrangements," the Labour leader added.
"It's disappointing that the government didn't take the number of businesses into account when allocating this funding. Newcastle has a higher proportion of businesses per head of population than many of our neighbours, which is why our grant allocation is already fully committed."
A spokesperson for the Department for Business, Energy and Industrial Strategy said: "We have provided more than £110m in grant funding to Newcastle City Council since the start of the pandemic to support businesses.
"The calculation used to determine allocations is the same across England and it is at the discretion of local authorities to use funding to support businesses in the way they see fit."
Related Internet Links
The BBC is not responsible for the content of external sites.