Local Elections 2021: Pressures on children's service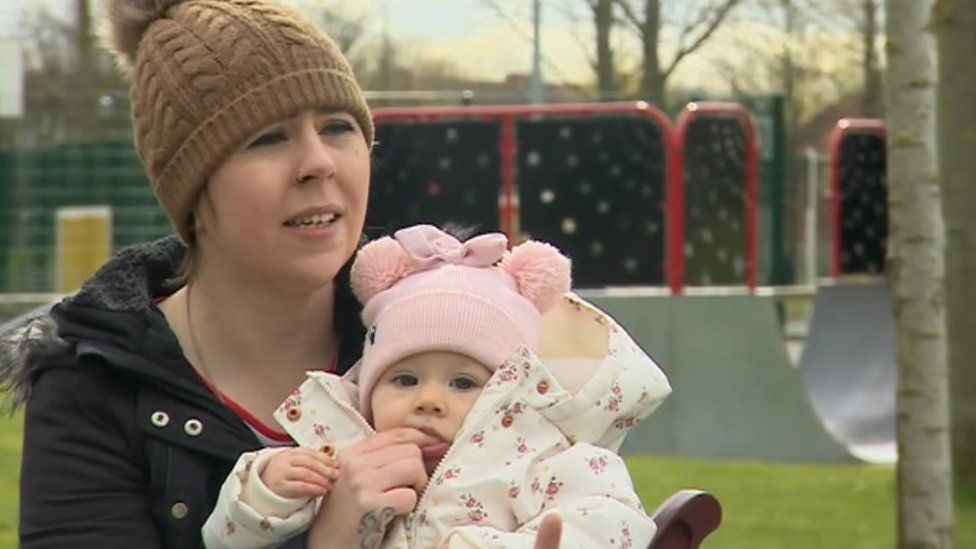 With local elections taking place on 6 May, the pandemic has highlighted some of the pressures councils are under.
One of these is children's services; the government estimated that nationally councils spent an additional £136m on child social care between March and June last year.
Durham County Council said it was using part of its reserves to put an extra £1m into children's services.
Hartlepool Council said it faced a children's social care budget pressure of £2.5m, with 360 children in care.
It described it as "the biggest number ever cared for by the council" and "broadly the number of children in a typical primary school".
However, while the additional demands of Covid have accentuated this financial squeeze, it is a problem which has been growing for some time.
Spending on services councils must provide by law for safeguarding and looking after children in care has risen 29% since 2010, according to the Children's Services Funding Alliance.
That group, which comprises Action for Children, National Children's Bureau, Barnardo's, The Children's Society and the NSPCC, said that means other services such as youth centres and children's centres, which do not legally have to be provided, have been cut, with 1,760 closing nationally since 2010.
It added that in the North East, money available for children's services excluding schools had fallen by a third per child since 2010.
'Brilliant from the start'
Stacey Wilson, from Newcastle, gave birth to Skye-Elouise during the first lockdown.
The 35-year-old single mother said she could not have managed without help from the Newcastle Parent Infant partnership.
She said: "It was amazing, just helping me mentally, helping with my anxiety, encouraging me to leave the house more, putting me in touch with people who could bring me food or help with housing and stuff.
"They were brilliant from the start, [it] changed my life."
However, the funding for that scheme, a five-year grant from central government to Newcastle City Council, is due to run out in June.
Ms Wilson said that while she can now manage, Children North East, which runs the project, said others will be hard hit.
Lesley Hutchinson from the charity said: "Local authorities are in an incredibly difficult position, it's been a very, very difficult year for all of us.
"Because of the pandemic we know there is going to be increased need coming up.
"We're going to have a whole cohort of babies who haven't experienced some of the normal things that babies would experience - they haven't been able to go out and socialise in groups, they haven't met anyone outside of their immediate family. We know the need is there."
Imran Hussain, from the charity Action For Children, said that the pandemic had put extra demands on children's services departments, adding: "All the indicators are flashing red, and have been flashing red for a while.
"We're in a crisis, and when a system is in crisis one of the things you get is rationing."
The Department for Education said it had invested millions of pounds, including helping families with pandemic pressures.
Related Internet Links
The BBC is not responsible for the content of external sites.