Newcastle United's Allan Saint-Maximin donates thank you gifts to NHS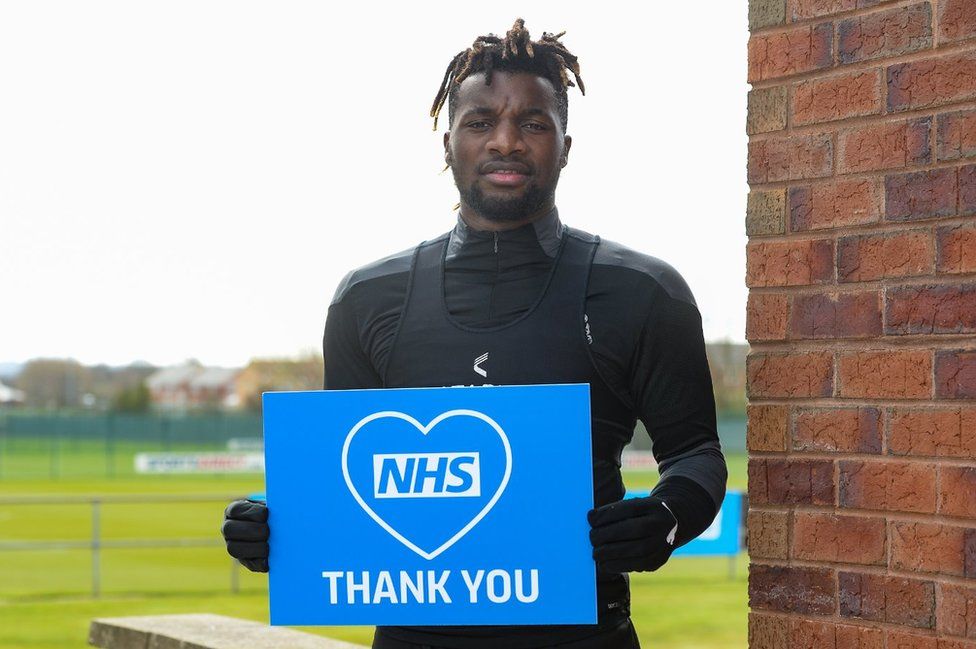 Newcastle United winger Allan Saint-Maximin has donated dozens of care packages to thank the "real heroes" of the NHS.
More than 60 bags have been handed out to NHS workers in the city by the Newcastle United Foundation.
Saint-Maximin, 24, praised health workers for their efforts during the last year of the coronavirus pandemic.
The bags included gift cards for shops, luxury chocolate boxes from France and notes of appreciation from the forward.
The United winger said: "We are in an incredibly fortunate situation as footballers as we know we are very privileged.
"The work the NHS staff and key workers at places like foodbanks have been doing here is inspirational and it makes you want to help as much as possible.
"I would like to thank everyone for all of their amazing work and to celebrate the real heroes of my city. These guys are all incredible and they are doing a wonderful job."
Dame Jackie Daniel, chief executive of Newcastle upon Tyne Hospitals NHS Foundation Trust, said it had been a "tough and challenging year" for staff.
"These care packages are a lovely gesture from Allan Saint-Maximin and our thanks go to him and to Newcastle United Foundation," she said.
Related Internet Links
The BBC is not responsible for the content of external sites.