Durham Cathedral to have group of bell-ringers once more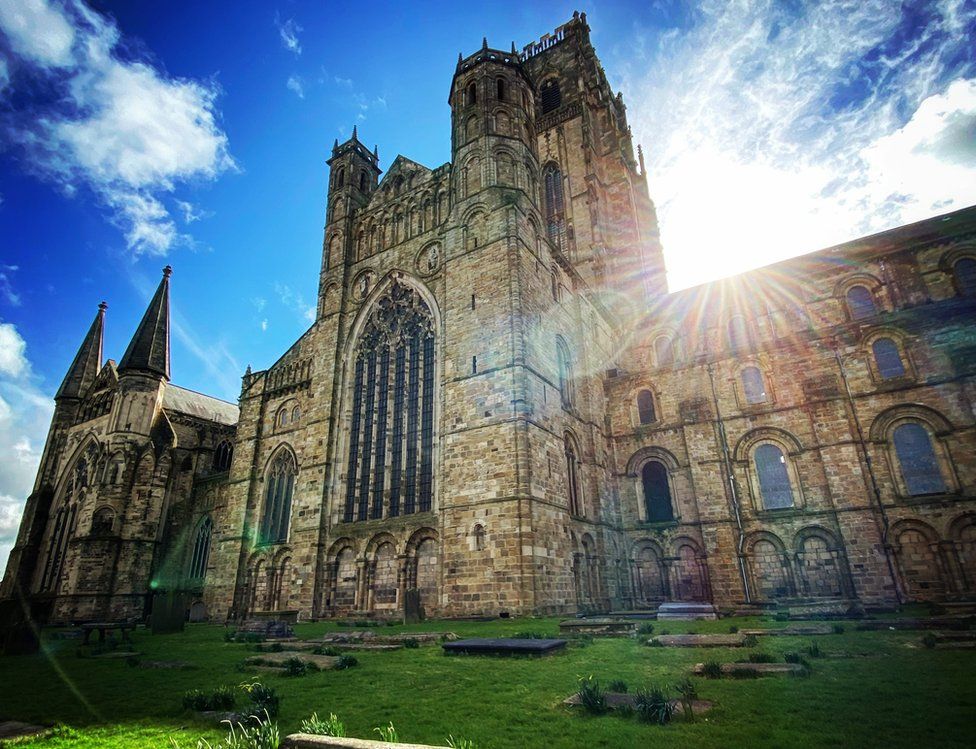 Bell-ringers are returning to Durham Cathedral's tower for the first time in more than a year after coronavirus restrictions were eased.
The cathedral has 10 bells in its tower but since March 2020 only one has been rung before services.
Sunday's Evensong service will be the first since then to be introduced by multiple bells, with six ringers taking part.
Bell major Nathan Fisher said they had been "conspicuous by their absence".
Since March 2020, the single bell has been operated by a ringer on the cathedral floor pulling a rope rather than the previous change ringers, which involved multiple people ringing bells in sequence.
To comply with the rule of six, only six ringers will ascend the tower rather than the full cohort of 10.
Mr Fisher said: "This is a moment we have been looking forward to.
"The ringing will sound different, with six bells rather than the full 10, but nonetheless, it will be a good start to returning to a normal Sunday routine of ringing for the cathedral services.
"Durham is a cathedral city and the bells have been conspicuous by their absence."
Durham Cathedral Guild of Bell Ringers has 12 members who will take turns over the coming weeks.
Related Internet Links
The BBC is not responsible for the content of external sites.