Holy Island land train safer for tourists due to Covid, says owner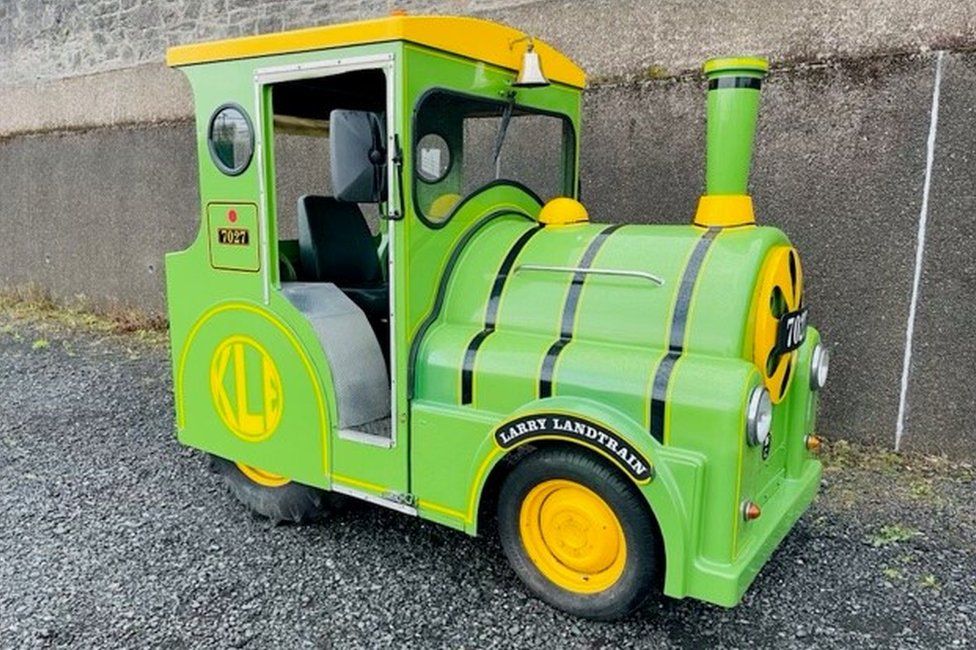 The owner of the Holy Island shuttle bus has defended the proposal to replace it with a land train, despite mounting opposition to the scheme.
Steven Wood said his business has had to adapt due to Covid and the train has open-air carriages that can transport visitors to Lindisfarne Castle.
Northumberland County Council said it did not pose public safety risks.
Land trains, which are sometimes referred to as road trains, are a series of linked carriages on wheels which are pulled by a motorised unit.
They are often found at tourist attractions and seaside resorts.
Opposition to the land train - which is due to be trialled for a month- has been led by island resident Nicola Douglas who believes it will cause traffic problems and affect traders.
Mr Wood, owner of The Famous Land Train in Berwick, has operated his shuttle bus service on the island for about three years, and also runs taxi and coach services.
He said the pandemic forced his business to adapt and by law it had to have a conductor on board.
While he admitted it "might not fit perfectly into the island with it being a bit of a novelty vehicle", it would serve its purpose and benefit local businesses, which have suffered due the pandemic.
Mr Wood said the land train was narrower and manoeuvred better than the existing shuttle bus, which collects passengers at the car park.
"When Covid hit unfortunately nobody was using it, so like many others, we suffered a massive loss with income.
"A lot of people don't like using public services at the minute so we had to adapt to something that was more Covid friendly.
"In all honesty, I think it will be great for the island and I think it will be great for all the businesses."
Northumberland County Council said after receiving feedback it had approved the operation "in principle", which would be subject to a month-long trial which is expected to start in the coming weeks.
"In its role as the highways authority, the council considers that the operation of the vehicle on the specified itinerary does not pose any unacceptable risks to public safety," it added.
Related Internet Links
The BBC is not responsible for the content of external sites.