Gateshead traffic changes to remain for at least two years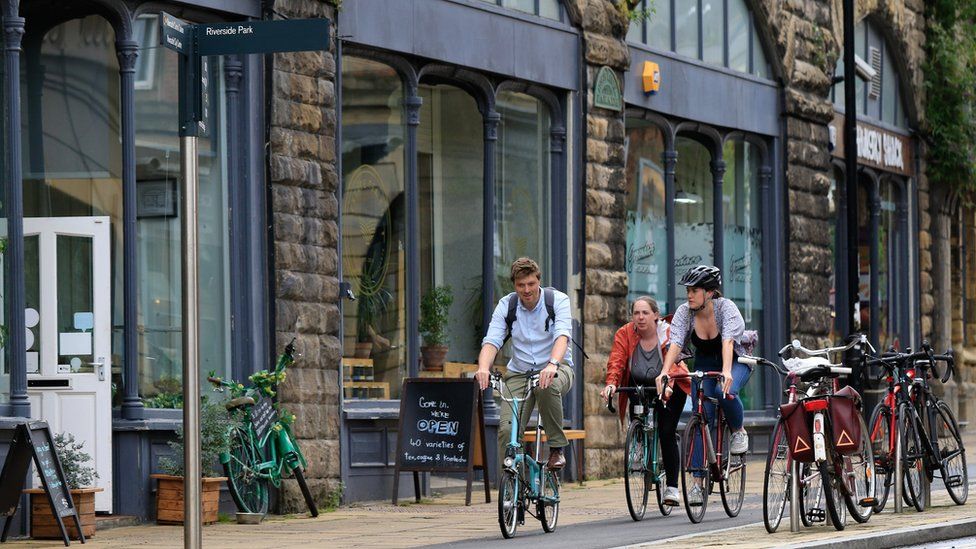 Traffic restrictions and changes to road layouts near the Tyne Bridge are to be retained for at least two years, Gateshead Council has confirmed.
The alterations to routes around Gateshead town centre and the entry to the bridge have been in force since last year.
The authority said the changes had been "transformative" for pedestrians, bus passengers and cyclists.
Opponents had warned they would lead to congestion elsewhere.
The moves have seen a bus-only lane created on Askew Road between the junction with West Street, Wellington Street and the Tyne Bridge, as well as the introduction of a cycle lane.
It has confirmed the layouts will be "retained for an extended period, with a review to be carried out after two years".
It will also conduct a review of signage after complaints last year that the bus lane was not clearly marked.
Anneliese Hutchinson, service director for development, transport and public protection, said it had "not been an easy decision to reach, as we know there are strong feelings on both sides".
"The changes ... together have hugely improved routes for cyclists, walkers and bus passengers.
"We recognise traffic flows on surrounding routes have been affected, but the total number of vehicles has reduced over time.
"Our research shows that making Askew Road bus-only has made a big contribution to improved flows on the Tyne Bridge, as it currently operates."
Martijn Gilbert, managing director at bus operator Go North East, said "many thousands" of passengers were benefiting each day.
Related Internet Links
The BBC is not responsible for the content of external sites.