E-scooters banned from Metro and Shields Ferry after fires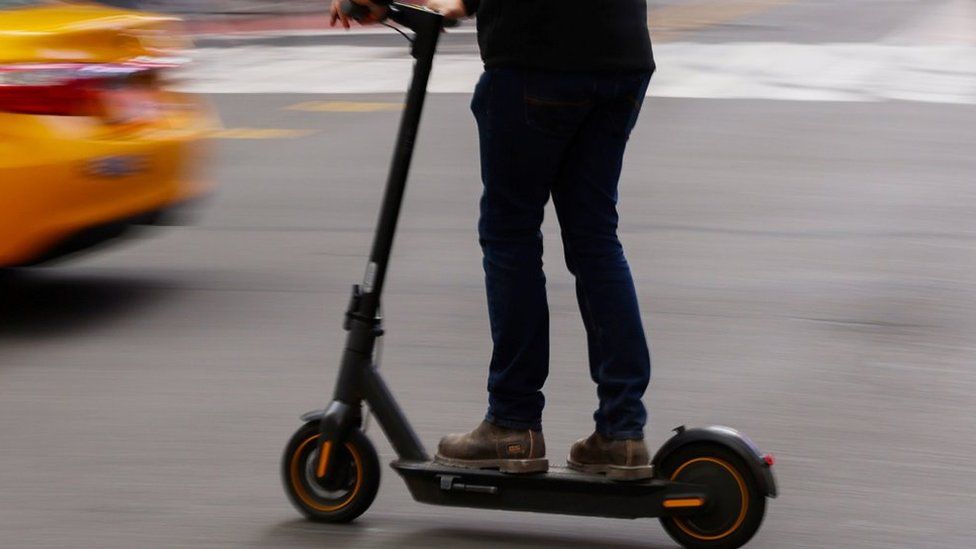 E-scooters have been banned from both the Tyne and Wear Metro and the Shields Ferry.
The firm said toxic smoke caused by defective batteries could pose a "significant risk in enclosed areas".
The ban also applies to scooters supplied through a pilot scheme in Newcastle and Sunderland.
Huw Lewis, customer services director for Nexus, said: "Not many people take e-scooters on public transport at the moment, but it is important we are clear about this restriction for the safety of everyone.
"Our customer service teams and ferry crew will advise customers of the ban and refuse travel where they need to."
A Nexus spokesman said operators of the pilot schemes had "stressed that rental scooters have more robust safety features than most on general sale", but they were still being included in the ban "for clarity and as an additional precaution".
Neuron, the company which provides electric scooters for hire in Newcastle and Sunderland, said it had "worked closely with Nexus to ensure that riders do not take our e-scooters on the Metro".
A spokesperson stated their machines were "built to a higher standard than the vast majority of privately owned e-scooters" and they "include a range of tech features to improve their safety".
"In addition, all our vehicles and batteries are regularly inspected and maintained to ensure they are kept in the safest possible condition."
E-bikes, which Nexus said were "generally subject to better manufacturing standards with batteries positioned in a place where they are less likely to be damaged" will continue to be permitted on Metro and the Shields Ferry.
Related Internet Links
The BBC is not responsible for the content of external sites.