MPs Bridget Phillipson and Simon Fell miss Covid vote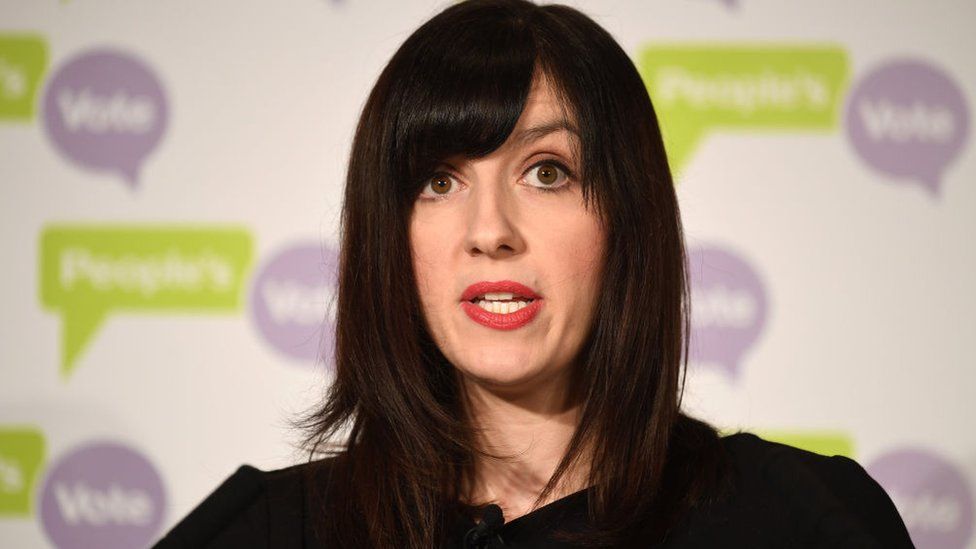 Two MPs have missed a vote on new Covid measures after testing positive for the virus.
Bridget Phillipson, the Labour MP for Houghton and Sunderland South, is self-isolating as she awaits the result of a PCR test.
Conservative Simon Fell, who represents Barrow and Furness, has coronavirus and is continuing to isolate.
Labour had said it would back the plan.
The vote to make Covid vaccinations compulsory for front-line NHS workers in England passed by 385 votes to 100.
MPs unanimously voted to replace self-isolation with "strongly advised" daily tests for double-jabbed contacts of positive cases and retrospectively voted to approve mandatory mask wearing in many indoor settings by 441 votes to 41.
Mr Fell said he supported some of the measures such as the increased use of face coverings, but told BBC Radio Cumbria he did not support the government's plan for Covid passes.
The BBC is not responsible for the content of external sites.
Ms Phillipson tweeted that if she could vote, she would back the new regulations.
"I don't trust the prime minister, but I do trust the UK chief medical officers, and we need to get ahead of the virus," she said.
"Labour supports measures designed to protect public health."
But Emma Lewell-Buck, Labour MP for South Shields, had said she would join the Conservative rebellion in the House of Commons on Tuesday and vote against the measures for England aimed at slowing the spread of the Omicron variant.
"I will always do the right thing by my constituents and I don't think voting for these passports is the right thing to do for my constituency.
"I think this is just the thin end of the wedge. If we let them start to impose things like this, where does it stop?"