Concern for missing County Durham wedding guest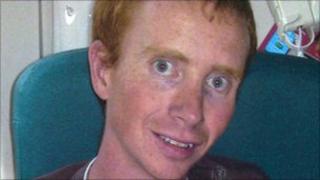 Police have said they are concerned for the safety of a 26-year-old County Durham man who went missing from a riverside wedding reception.
Stephen Burn, from Witton Gilbert, was at the evening reception at Durham Rowing Club on Saturday when he left after a row with his girlfriend.
Searches of the riverside area have been carried out, but there has been no sign of the keen Sunderland supporter.
Mr Burn was last seen wearing a blue shirt, black trousers and black shoes.
A Durham Police spokesman said: "Stephen is a keen Sunderland fan, but did not turn up for their game on Sunday against Manchester City, which all his friends and family say is completely out of character.
"They are obviously extremely concerned for his welfare."