County Durham boy recognised for brother's care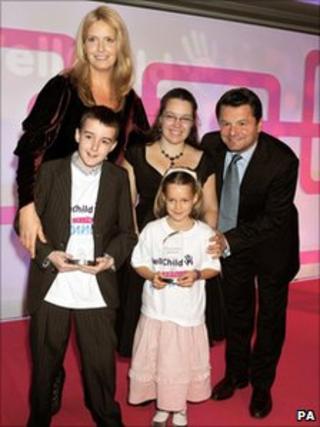 A County Durham boy who helped care for his severely disabled brother has been recognised with an award.
Alexander Ellwood, 11, was winner of the Most Caring Child in the WellChild Awards 2010.
His older brother Andrew was born with cerebral palsy and needed daily care until he died at home in 2009.
Alexander was heavily involved and used to curl up with his brother to keep him company and help with his monitors and oxygen supply.
His mother Jenni said the ceremony in London on Monday had been very emotional.
She said: "He did everything for Andrew. He played with him but he also helped with his medication, his machines and monitors, he knew how to work everything.
"Everything that we did for Andrew, Alex wanted to know how to do it and wanted to be involved, right down to giving him massages and things like that."