Inquiry criticises mental health care of stab killer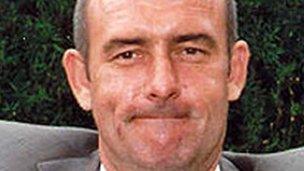 An inquiry into the health care given to a woman before she killed her former lover says his death could have been avoided if agencies involved had worked together more effectively.
Louisa Ovington was jailed indefinitely after admitting manslaughter.
The then 27-year-old stabbed Maurice Hilton, 46, at her home in Beechdale Close, Peterlee, in 2006. He died in hospital a short time after.
A court heard she had a history of drug and alcohol abuse.
The probe was commissioned by the North East Strategic Health Authority in April 2008.
The report said that at the time of the offence Ovington was receiving community-based mental health care from Tees and North East Yorkshire NHS Trust.
In the previous 10 years, she had received inpatient and outpatient care from several different mental health services.
The report reads: "Overall, the panel concluded that, if the agencies involved with Louisa Ovington had worked together more effectively, it was possible that Mr Hilton's death would not have occurred."
The panel highlighted a number of issues which had particular significance.
These included failure to engage Ovington with psychological treatments or to refer her to forensic services in the community.
Also inadequate collaboration between services, including the failure to share information between the agencies.
Professor Stephen Singleton, medical director at NHS North East said: "We offer our sincere sympathies to the family of Maurice Hilton. There can be no excuses for the tragic circumstances surrounding his manslaughter.
"Louisa Ovington had been in the care of various mental health services over a period of several years and experienced a lengthy, highly complex pathway of care - at times taking her outside of the region.
"There have, however, been vast improvements in mental health care since 2006 with robust systems now in place to minimise risk, ensure appropriate care co-ordination and timely information sharing between partner organisations."
Related Internet Links
The BBC is not responsible for the content of external sites.