Peterlee police 'withheld arrested man's medication'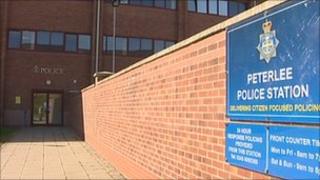 An investigation has been launched after a man claimed he was denied medication for a heart complaint while he was in police custody.
The man, from Seaham, who is not being identified, was arrested on suspicion of assaulting a police officer.
He was taken to Peterlee police station, where he also claims excessive force was used.
The Independent Police Complaints Commission (IPCC) is investigating after the man made a formal complaint.
The 47-year-old had also been arrested over breaching bail conditions.
IPCC Commissioner, Nicholas Long, said: "Our investigation will examine medical evidence, witness accounts and CCTV footage from the custody suite to determine whether there is any substance to the man's allegations."