Sunderland Council staff fall ill after civic centre buffet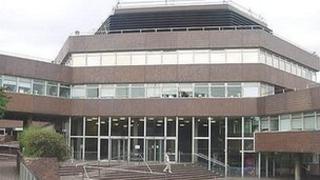 An investigation is under way after council staff in Sunderland fell ill following two separate functions at the civic centre.
The city council said 17 cases of vomiting and diarrhoea had been reported in people who attended the internal staff events in the past week.
There were no reports of serious illness or admission to hospital.
Experts from the Health Protection Agency and environmental health officers were looking into the cause.
Councillor Mel Speding, the council's cabinet secretary, said: "We will continue to work closely with partners to investigate the causes of this isolated outbreak of illness.
"The very small number of staff affected were advised to stay away from work for 48 hours to allow the symptoms to cease, and all are expected to return to work as normal [this] week."
Dr Tricia Cresswell, of the Health Protection Agency, said: "Initial investigations have not yet identified a definite source of infection.
"Recommended infection control measures have already been put in place to help limit its further spread."