Under-used special needs centres in Wiltshire to close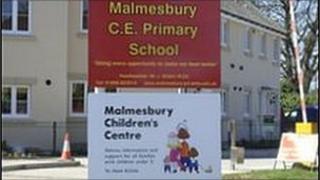 Four special needs centres in Wiltshire have been earmarked for closure because they are under-used.
The centres are attached to Durrington, Harnham and Mere primary schools and Zouch School in Tidworth.
Facilities at Malmesbury and Longleaze primary at Wootton Bassett were saved after parents and teachers campaigned.
Wiltshire Council said the decision was not about cutting costs, but using tax-payers' cash better to support children with special educational needs.
A review of services was carried out in 2008 after it was found that only 59% of the council's capacity for special learning centres was being used.
Least disruption
Consultation was carried out when six units were identified for closure.
Councillor for children's services, Lionel Grundy said: "It's certainly not to save money.
"Yes, about £500,000 will be forthcoming because of these changes and I guarantee all that money is going to go back into our special educational needs service."
He said efforts would be made to ensure as few children as possible would be disrupted.
"We're hoping that the additional provision we can give in mainline schools will be accommodated, without [pupils] having to travel any further.
"But in cases where they have to move, transport will be provided for the children."
A final decision will be made on 27 July.