Womad festival in Wiltshire is secured for five years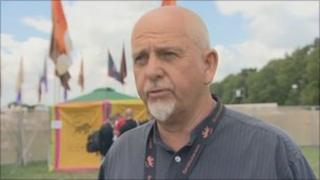 The future of the Womad music festival, which is taking place in Wiltshire this weekend, has been secured for the next five years.
Seventy artists from 30 countries will perform at Womad which is expected to attract 40,000 people.
It was co-founded by Peter Gabriel and began in Shepton Mallet in 1982.
The event is held on the Charlton Park Estate near Malmesbury, owned by Lord Suffolk, who agreed to the five-year deal.
Describing the festival, Mr Gabriel said: "I just think there's a lot of great stuff to explore and discover and people have a lot of fun here.
"We don't see many miserable faces leaving."