Man assaulted in 'frantic attack' by canal in Swindon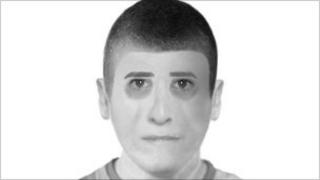 A man was assaulted in a "frantic attack" in Swindon, prompting a police appeal for witnesses.
The incident happened on 2 September at about 2230 BST. As the victim was on Canal Walk he was approached by an unknown man.
He moved to one side to let the man pass but was then attacked by the man who kicked and stamped on his head when he fell to the ground.
The offender ran off after a nearby workman intervened.
The suspect is described as white, about 5ft 8in to 6ft tall (1.72m to 1.82m) and of skinny build. He was wearing pale blue jeans, a white T-shirt, baseball cap and trainers.
He was seen running off along Canal Walk in the direction of the David John Murray building.
Police said there had been other members of the public in the area at the time who may have witnessed the assault. They asked anyone with any information to contact them.