Call for end to new Malmesbury developments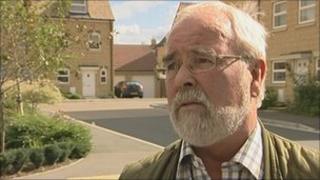 The mayor of a Wiltshire town has called for an end to more housing developments there.
Patrick Goldstone estimates that Malmesbury has grown by 40% in 10 years, but without the required expansion in schools, shops and roads.
A Wiltshire Council spokesman said he agreed that the town needed a break from development.
However, he said he did not think planners had let the town become overdeveloped.
'Faceless estates'
There are plans for 200 more homes on the outskirts of the town.
Liberal Democrat councillor Mr Goldstone said: "What we will have is a periphery of faceless estates."
Councillor John Thomson, deputy leader of the council, said: "We have 11 primary schools around Malmesbury two of them just a couple of miles down the road have between 30 and 40 spaces.
"There is education but if you buy a house in Malmesbury you may have to go to one of our excellent village schools and can't go to the Malmesbury school at this time."
The Regional Spatial Strategy (RSS) for the South West had proposed building 500,000 new homes by 2026.
It has been scrapped by the coalition government.