Wiltshire Council to close 240 managerial posts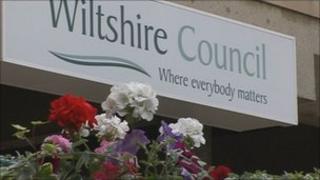 Wiltshire Council has announced it is to axe 240 managers by next April as part of a £122m programme of cuts.
The unitary authority said it needed to make the savings to cover a projected reduction in government funding and increasing costs.
Many of the managers could go by Christmas, the council revealed. Agency and consultancy staff will be cut too.
Unveiling its plans, Wiltshire Council said hundreds more jobs could go by 2014.
The authority's leader Councillor Jane Scott said: "It's tough on staff but we have to deal with this issue and everybody knows... that we have to deal with the financial crisis in this country."
'Front-line services'
The authority is also trying to vacate and sell off a number of council-owned premises.
The BBC understands that the 95 buildings the authority owns could be reduced to as few as four or five.
The authority said its first round of job cuts would save the Wiltshire taxpayer £13m. It added that it needed to make £40m of cuts in total during this financial year.
Gavin Brooks of the Unison union which represents many staff at the council said he was concerned at the level of jobs to be shed.
"A lot of those people are at management level but they could be involved in delivering front-line services in social work with their own case loads and if those people are made redundant the casework wont go away."
The plans need to be approved by the full council before they are adopted.